In late March The Climate Center and a group of UC Santa Barbara students received word that their project "Developing a Toolkit to Optimize Community Choice Energy Programs" has been selected for the 2017-18 cycle. It was a highly competitive process so this is exciting news.
The students are in a program at the Bren School of Environmental Science & Management at UCSB which has earned a reputation as one of the top schools of its kind in the nation. It is among a handful of schools in the U.S. — and the only one in the West — that integrate science, management, law, economics, and policy as part of an interdisciplinary approach to environmental problem-solving.
Some of the questions to be answered by the project include: What are the possible costs and benefits of Community Choice programs, policies, and projects meant to reduce greenhouse gas emissions and rates/costs? What can be done to minimize costs and maximize benefits? How can a community or existing agency know what program design and practices will work best for it?
Erica Petrofsky, one of the initiators of the Group Project said that "my teammates and I are elated to be working with CCP to help the environment and communities in California and beyond. Each of us applied to be on this project team due to our individual interests in greening the energy sector, the economics of energy, and local ways to take action. For me, this is an opportunity to gain expertise and get involved in the promising area of community choice energy. It's the perfect Bren School group project to prepare me for the career I hope to pursue."
To be completed in the Spring of 2018, project deliverables include a final written report, policy brief, poster and oral presentation. In addition to that the students will produce:
An Excel-based interactive assessment tool
A list of Best Practices with full descriptions and real-world examples
A public-facing website with above-mentioned deliverables and possibly a wiki section in which Community Choice agencies can share best practices
The Center will work closely with the students in a general support role and to assist them in accessing the data necessary to complete the project. We will post occasional updates as milestones are reached so be sure to check your CCP e-news!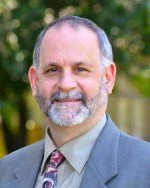 Woody Hastings
Phase Out Polluting Fuels Program Manager
Woody Hastings has served as The Climate Center's Energy Program Manager since 2010. He is an energy and environmental policy analyst, strategic planner, and community organizer with over thirty years of experience in the non-profit, governmental, and private sectors.
Read full bio