by Sam Liccardo and Sheila Kuehl, San Francisco Chronicle
---
Highlights
San Jose Mayor Sam Liccardo and Los Angeles County Board of Supervisors member Sheila Kuehl wrote an opinion piece addressing the Power Charge Indifference Adjustment, otherwise known as the PCIA or "exit fee":
Since 2013, exit fees have risen more than 600% in the PG&E service area
The PCIA is a fee that Community Choice Energy customers pay to the major investor-owned utilities to compensate for the expensive electricity supply contracts that utilities signed on their behalf many years ago
In theory, the PCIA helps the ratepayers at the major utilities avoid overpaying to make up for the electricity that was bought at higher rates for the customers that left for Community Choice
Community Choice Energy programs are locally controlled utilities that provide residents and businesses with an energy mix that usually contains more renewables and typically at cheaper rates compared to PG&E, Edison, or SDG&E
State regulators have shifted hundreds of millions of dollars in the utilities' costs to local residents and businesses using the PCIA
Liccardo and Kuehl suggest these solutions:
The California Public Utilities Commission should reverse recent rule changes that have accelerated rate hikes
The California Public Utilities Commission and legislature must adopt common-sense transparency measures around rate-setting and fees
The California Public Utilities Commission should adopt the recommendations of its public working group to require utilities to optimize their energy supply portfolio. Doing so would reduce energy costs for all customers
---
Community Choice Energy can be one of the most powerful ways to accelerate the transition from dirty fossil fuels to clean energy sources, and The Climate Center is working to spread it throughout California for a climate-safe future. 
---
Read More: https://www.sfchronicle.com/opinion/openforum/article/California-s-three-big-utility-companies-stand-15528929.php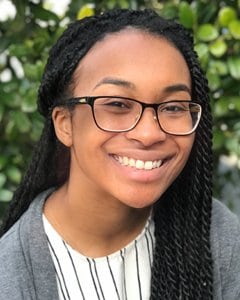 Nina Turner
Energy Programs and Communications Coordinator
Janina is a graduate of the Energy Management and Design program at Sonoma State University with experience in non-profits that specialize in sustainability and volunteerism.
Read full bio