February 17, 2015
By Woody Hastings
San Francisco Mayor Ed Lee's surprise announcement last month rocked the Community Choice movement in a good way. In a turnabout, Mayor Lee now supports moving forward with CleanPowerSF, the emerging Community Choice program in San
Francisco.
Community Choice advocates speak at a news conference on the steps of SF City Hall before the Jan. 30 SF Public Utilities Commission meeting to re-start CleanPowerSF. Al Weinrub at the podium.
The breakthrough is significant for statewide Community Choice efforts. Progress in San Francisco, the largest local government set to launch Community Choice, will likely encourage other cities and counties to initiate or accelerate efforts too.
Moreover, San Francisco can demonstrate the viability of a revenue-bonding model for renewable energy development. Because San Francisco will operate CleanPowerSF as a single entity, not a joint powers authority, the opportunity for revenue bonding to build generation assets is likely to occur sooner.
Jessica Tovar, SF resident and Community Choice organizer for the Local Clean Energy Alliance, reminds the Commission that community groups have worked for clean energy in San Francisco for many years.
CleanPowerSF stalled in August 2013 when the San Francisco Public Utilities Commission (SFPUC) refused to set rates and allow the program to move forward. The proposed program would have offered only 100% renewable energy at rates significantly higher than PG&E's. The revised program will feature a competitively priced basic service and offer the 100% power mix as an option. This program design is similar to those offered by Community Choice programs in Marin and Sonoma.
On the same day that CleanPowerSF efforts were rekindled, the California Public Utilities Commission approved PG&E's application to offer a "Green Option," allowing its customers to opt for a 50 to 100% renewable energy product. This Green Option is a direct response to the emergence of Community Choice, according to a PG&E spokesperson.
Woody Hastings of The Climate Center encourages the Commission to move forward by recounting the success of Sonoma Clean Power.
As reported in the SF Examiner, CleanPowerSF is now back on track with staff expected to report to the commission with a new timeline leading to program launch. To stay abreast of CleanPowerSF developments check in with the The Climate Center and/or the San Francisco Clean Energy Advocates.
Woody Hastings is the Renewable Energy Implementation Manager for The Climate Center. He can be reached at woody@theclimatecenter.org.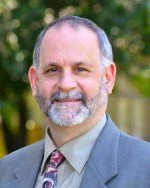 Woody Hastings
Phase Out Polluting Fuels Program Manager
Woody Hastings has served as The Climate Center's Energy Program Manager since 2010. He is an energy and environmental policy analyst, strategic planner, and community organizer with over thirty years of experience in the non-profit, governmental, and private sectors.
Read full bio