SACRAMENTO — Today, the Senate Appropriations Committee held SB 12, one of the most ambitious pieces of climate legislation in California this year. Introduced by Senator Henry Stern and sponsored by The Climate Center, the bill would have required California to reduce greenhouse gas emissions by at least 55 percent below 1990 levels by 2030, accelerating the state's current statutory goal of 40 percent reductions by 2030.
In response, Nicole Rivera, Government Affairs Director for The Climate Center, said:
"The world is desperate for climate leaders like California to step up — SB 12 was a chance for us to answer that call and the Appropriations Committee let us down. We only need to look out the window to know that the state's current goal for reducing climate pollution isn't enough. Floods, drought, wildfires, and heat waves are the price we pay for decades of inadequate action. SB 12 would have brought California closer to our allies on the global stage, created hundreds of thousands of jobs in the clean energy sector, and channeled investment toward climate solutions. While this bill was held, we thank Senator Henry Stern for championing accelerated, equitable climate action and we will continue to organize for a climate-safe future."
ENDS
Contact: Ryan Schleeter, Communications Director, The Climate Center: ryan@theclimatecenter.org, (415) 342-2386
About The Climate Center:
The Climate Center is a climate and energy policy nonprofit working to rapidly reduce climate pollution at scale, starting in California. We are a think-tank, do-tank working to turn bold ideas into action for a climate-safe future. Our flagship Climate-Safe California campaign is a unique and comprehensive effort to make California the first state in the nation to reach carbon negative. www.theclimatecenter.org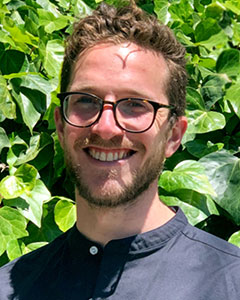 Ryan Schleeter
Communications Director
Ryan Schleeter (he/him/his) joined The Climate Center in 2021, bringing nearly a decade of experience in climate and environmental communications. As Communications Director, he leads The Climate Center's brand, message, content, and digital strategies, helping to grow the movement to secure a Climate-Safe California. 
Read full bio