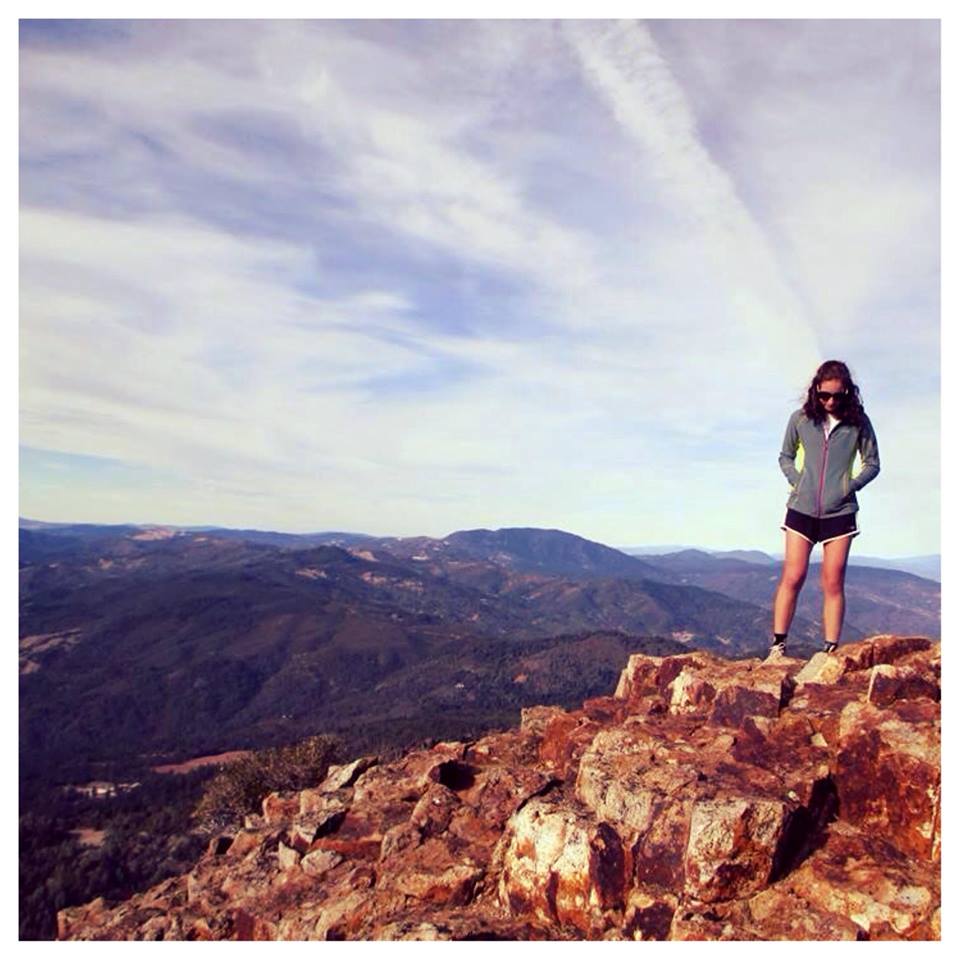 by Samantha Perry, ECO2school Lead Summer Intern
During my first year of college at Tulane University, I made many friends who love the outdoors as I do and want to preserve it.But I'm still a bit of an outlier. I am known as the girl who rants about the evils of Styrofoam, distresses about California's drought, and criticizes the city's lack of glass recycling.
While I have fallen in love with Tulane, New Orleans, and everything they have to offer, I am nostalgic for the eco-friendly, activist-filled Bay Area. I have come to truly appreciate how lucky we are here in Sonoma County to have a large mobilization of people who care about the environment and are actively working to preserve it.
I have been passionate about the environment and conservation since a young age, having grown up in Sonoma County, enjoying its open spaces for hiking, backpacking and running. I got involved as a young environmental activist when I realized that I wanted to be the spark who inspired people to care and act toward preserving our planet. In 2012, the Green Club at my high school – Maria Carrillo High School – teamed up with the ECO2school program.
I worked with Amy Jolly (ECO2school Program Manager) throughout my sophomore year (2012-13), observing the impact that a single program can have, and I was inspired to do more.
That summer, I began an internship at The Climate Center, where I helped to create an award-winning promotional video for ECO2school. I also became a speaker at the Youth for Environment and Sustainability Conference and the National Safe Routes to School Conference. ECO2school presented us with a solution to combat climate change at the community level, and it was our job to share it with the world through every outlet we could find.
Throughout my internship, sharing the effectiveness of the ECO2School program, I found myself surrounded by others who cared. Between the other environmentalists—both adult and teenagers—at the conferences and the employees at The Climate Center, I became a part of a great network.
During my first year of college, I missed that network and support system surrounding environmental issues. While I have fallen in love with Tulane, New Orleans, and everything they have to offer, something has been missing.
When I returned to Sonoma County for the summer, Amy generously offered me an internship, and I was elated at the prospect of working for The Climate Center again.
Three years ago, I invested in this passionate organization, and worked hard alongside driven coworkers. This experience further instilled in me a drive to protect the planet and work to stop climate change.
Whether it be the ECO2school program or Community Choice energy or the other myriad projects of the organization, The Climate Center has realized real change in the community, all through the initial actions of a few inspiring the many to create change. From the spark of inspiration, a movement builds – starting the conversation about climate change solutions, raising awareness, expanding the network, and working a common goal. Working together, we can create change that we all truly believe in.
During my time here this summer, I hope to absorb all of this passion and desire for change, and bring it with me wherever I go; I want to be an inspiration, create networks upon networks, talk to people. I whole-heartedly believe that I can exact change. I look forward to learning about what passion truly means and how to share mine with the world.
So, to the world: Watch out, I'm coming for you.
And to my coworkers at The Climate Center: You're not quite rid of me yet.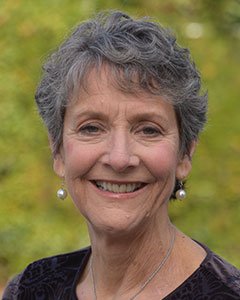 Ann Hancock
Co-Founder of The Climate Center
Ann co-founded The Climate Center in 2001. She has been a key leader in the rapid growth of Community Choice Energy, which now serves over 11 million Californians with 88 percent clean energy. Through her leadership, the organization built a strong core team that is focused on a theory of change that drives our mission. Ann holds a Master's degree in Public Health Administration and Planning from the University of California, Berkeley.
Read full bio