by Rachel Ramirez, Grist 
---
Highlights
Brazil now has the second-highest number of documented COVID-19 cases, with 400,000 confirmed cases and 25,000 deaths
According to the Articulation of Indigenous Peoples of Brazil, an indigenous rights organization, the mortality rate among the indigenous population of nearly one million is double that experienced in Brazil overall
The entire Amazon region has seen an estimated 2,278 positive cases and 504 deaths across approximately 73 different Amazon indigenous nations
Rapid deforestation is still occurring while the pandemic spreads through the Amazon
Under his administration, Brazilian president Jair Bolsonaro has granted amnesty for fines for illegal deforestation, slashed budgets for environmental law enforcement, criticized scientists, and blamed indigenous communities for last years fires
Other environmental threats to the Amazon include two oil pipelines that collapsed in Ecuador, releasing roughly 15,000 barrels of oil into the Amazon's waterways
---
Scientists are increasingly warning that to avoid catastrophic impacts from climate change, the world's governments must implement massive reductions of warming emissions and begin a drawdown of greenhouse gases (GHG) from the atmosphere over the decade ahead. There are dozens of scalable solutions available now to reverse the climate crisis. Endorse the Climate-Safe California Platform to avert dire consequences and inspire greater climate action worldwide.
---
Read More: https://grist.org/justice/deforestation-oil-spills-and-coronavirus-crises-converge-in-the-amazon/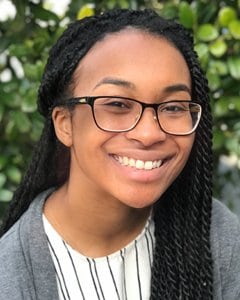 Nina Turner
Energy Programs and Communications Coordinator
Janina is a graduate of the Energy Management and Design program at Sonoma State University with experience in non-profits that specialize in sustainability and volunteerism.
Read full bio