Update September 17, 2023: Speaking at a panel discussion on climate change in New York City on Sunday, Governor Newsom indicated that he will sign SB 253 (Wiener) and SB 261 (Stern), both of which are focused on corporate climate accountability.
###
SACRAMENTO — Today, before thousands of people prepare to march in both New York City and Sacramento calling for an end to the fossil fuel era, Governor Gavin Newsom announced a landmark new lawsuit against major oil corporations. 
According to a press release from the governor's office, California is suing Exxon, Shell, Chevron, ConocoPhillips, BP, and the American Petroleum Institute for "their decades of deception, cover-up, and billions of dollars in harm done to our state." The lawsuit is notable not only because California is now the largest global economy pursuing litigation against Big Oil, but also because it is the first oil-producing state to pursue such charges.
In response, The Climate Center CEO Ellie Cohen said:
"Oil executives knew decades ago that their pollution was poisoning people and fueling the climate crisis. Instead of protecting public health and our shared planet, they lied so they could continue raking in profits. Climate denial is not a victimless crime. Floods, wildfires, heat waves, and storms have claimed thousands of lives and cost California billions of dollars. We stand with Governor Newsom and Attorney General Bonta in holding the architects of the climate emergency responsible for the destruction they've caused.
"Holding polluting corporations accountable is a critical part of our work to secure a climate-safe future. To that end, we also urge Governor Newsom to sign three bills passed by the state legislature — SB 253, SB 261, and AB 1167 — that will cement California's commitment to put people before polluters."
ENDS
Notes: The full text of the lawsuit is here. Background materials on the case and Big Oil's deception are here.
Contact: Ryan Schleeter, Communications Director, The Climate Center: +1 (415) 342-2386, ryan@theclimatecenter.org
About The Climate Center:
The Climate Center is a climate and energy policy nonprofit working to rapidly reduce climate pollution at scale, starting in California. We are a think-tank, do-tank working to turn bold ideas into action for a climate-safe future. Our flagship Climate-Safe California campaign is a unique and comprehensive effort to make California the first state in the nation to reach carbon negative. www.theclimatecenter.org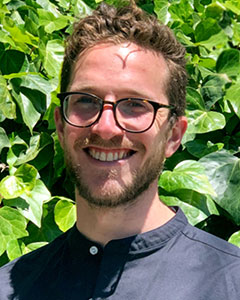 Ryan Schleeter
Communications Director
Ryan Schleeter (he/him/his) joined The Climate Center in 2021, bringing nearly a decade of experience in climate and environmental communications. As Communications Director, he leads The Climate Center's brand, message, content, and digital strategies, helping to grow the movement to secure a Climate-Safe California. 
Read full bio