On January 3rd, Assemblyman Phil Ting of San Francisco introduced AB1745, a bill that would allow  the only new vehicles to register in California in 2040 and beyond to be Zero Emissions Vehicles (ZEVs). Since transportation contributes 39% of California's greenhouse gas emissions – the largest of any sector – bringing that number down to zero is not only a laudable goal, but an essential one in the fight against global warming. It would not only protect the environment, but would also improve toxic air pollution that has major negative health consequences.
Given that almost 20 nations have announced their plans for similar ZEV-only legislation, and that major carmakers are dramatically increasing their ZEV production, California would capitalize on the international trends that are already occurring. Passing this legislation would advance our reputation as the nation's leader on climate change.
We plan to do everything in our power to make that happen. In fact, we believe the deadline of 2040 is way too distant. In the coming weeks we'll be discussing the possibility of moving the date forward with legislators and change-makers.
For more detail, please see Assemblyman Ting's announcement here.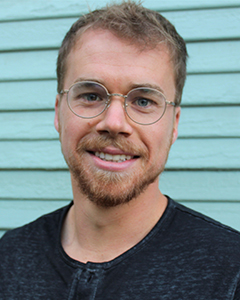 Jock worked in community health, substance abuse education, and life coaching before moving into the climate field. Previously, he started and ran a fossil fuel divestment campaign on his college campus and was a regional recruiter with 350.org for the Power Shift climate activist conference. When he's not working, he likes to trail run, play guitar at open mics, and read about psychology.
Read full bio