While Wyoming Republican lawmakers try to ban the purchase of renewable energy by utilities, it is clear that state renewable energy mandates are producing great economic benefits. A recent study by the Lawrence Berkeley National Lab shows benefits outweighing costs for renewable energy portfolio standards – by more than 200 percent.
State renewable portfolio standards (RPS) currently exist in 29 states and Washington, D.C. Most of these policies, enacted mostly during the late 1990s and 2000s, will reach their end targets within the next decade. As states consider extending, ending, or otherwise changing existing RPS programs, increasing attention is being paid to the benefits, costs, and other impacts of these policies.
The report found that in aggregate, total RPS compliance costs represented approximately $1 billion per year, on average, over the 2010–2013 period. For air pollution emissions and human health and environmental benefits alone, the RPS meant a full return on investment, even before looking at the benefits of reducing carbon.
National emissions of sulfur dioxide (SO2), nitrogen oxides (NOx), and particulate matter 2.5 (PM2.5) were reduced by 77,400, 43,900, and 4,800 metric tons in 2013, respectively. The report estimates that these reductions—using a range of approaches—produced health and environmental benefits equal to $5.2 billion, on average. These benefits are equivalent to 5.3¢/kWh of new RE used for 2013 RPS compliance.
Across the full range of approaches considered, health and environmental benefits span $2.6 billion to $9.9 billion (2.6 to 10.1¢/kWh-RE). The largest health benefits accrue to the eastern half of the country, especially in the Mid-Atlantic, Great Lakes, Northeast, and Texas.
Download the report here: https://emp.lbl.gov/sites/all/files/lbnl-1003961.pdf
It is almost inconceivable that lawmakers in Wyoming would propose to ban purchasing renewable energy in a state with rich wind resources. Such a move is blatantly against the interests of constituents.
What to do?
How about flood the bill's author, David R. Miller, with phone calls, emails, or mail:
Representative David R. Miller
131 Davis Lane
Riverton          WY      82501
Home – (307) 857-5789
David.Miller@wyoleg.gov
Or write a letter to the editor of the Wyoming Tribune Eagle : https://www.wyomingnews.com/users/login/?referer_url=http://www.wyomingnews.com/site/forms/online_services/letter_editor/
Not sure what to say?
You could talk about how California's economy dwarfs that of Wyoming, despite our ambitious renewable portfolio standards and climate goals. You could also cite the study described above.
Sources:
https://insideclimatenews.org/news/12012017/wyoming-coal-wind-energy-solar-energy-climate-change-denial
http://www.vox.com/2016/1/12/10756028/state-renewable-energy-mandates-benefits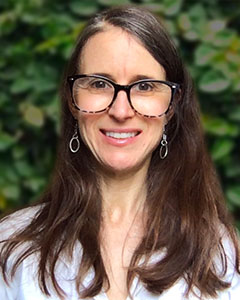 Stacey Meinzen
Communications Manager
Stacey Meinzen has nineteen years of experience as a communications and research professional.
Read full bio