I'm happy to announce that the Windsor Efficiency PAYS® program received national recognition for its exceptional program that saves both energy and water.
The Program of Promise award came from the American Council for an Energy-Efficient Economy and the Alliance for Water Efficiency. The two organizations collaborated to recognize 12 leading programs across the US, Canada and Australia – including five exemplary award winners and seven honorable mentions. Windsor Efficiency PAYS® was one of the seven honorable mentions, as was the City of Santa Rosa for its ozone laundry program.
The Climate Protection Campaign identified PAYS® as a promising financing tool in the Sonoma County Community Climate Action Plan issued in 2008. We then helped secure funding for the Windsor pilot project.
Windsor Efficiency PAYS® offers water and energy upgrades to Windsor homeowners and renters without upfront costs. The PAYS® program works because it allows participants to 'Pay As You Save®,' with no loan and no debt associated with repayment for select upgrades. Possible upgrade measures include high efficiency clothes washers, refrigerators, toilets, hot-water recirculation pumps, showerheads, and drought-resistant landscaping.
After installation, participants pay a surcharge on their water bill with the assurance that their estimated savings on combined utility bills (energy and water) will exceed the bi-monthly water surcharge.
Why is a pilot program in a town of 30,000 people worthy of a national award? Because it could serve as a model for the country on something that has proven to be extremely challenging over the years – marketing energy and water efficiency programs. Efficiency just doesn't grab people's attention like solar panels and hybrid cars, yet it is every bit as important. The fact that we have launched an efficiency program that is taking off and could spread across the country is huge news.
In the first few months of the program, contractors performed 219 efficiency upgrades in 149 multi-family units. The number is expected to exceed 300 units in the next few months. This kind of success is not common for efficiency programs across the U.S., especially for rental housing. The Regional Climate Protection Authority will spread PAYS® to other cities in the Bay Area soon.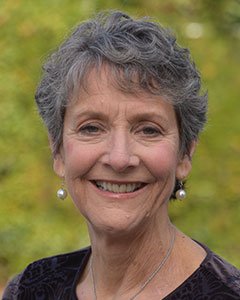 Ann Hancock
Co-Founder of The Climate Center
Ann co-founded The Climate Center in 2001. She has been a key leader in the rapid growth of Community Choice Energy, which now serves over 11 million Californians with 88 percent clean energy. Through her leadership, the organization built a strong core team that is focused on a theory of change that drives our mission. Ann holds a Master's degree in Public Health Administration and Planning from the University of California, Berkeley.
Read full bio