Hi! My name is Susan Bryer-Shelton and I'm delighted to have joined The Climate Center as its Energy Program Coordinator.
I'll be managing the Solar Sonoma County and Business for Clean Energy programs, both of which shine brightly as important collaborations with our local business community. I'm already in awe of the amazing entrepreneurs, installers, engineers, electricians, distributors, and clean energy advocates who contribute time and energy to advance solar use in our region.
As I've been telling my family and friends, working for the Center is like a homecoming for me. My devotion to environmental advocacy began decades ago when I was introduced to the Village Homes solar subdivision in Davis. I had the opportunity to work with its visionary co-founder, Judy Corbett, at the SolarCal Local Government Commission in Sacramento. The LGC's mission was to increase solar utilization through building codes and ordinances encouraging residential solar. We traveled up and down California presenting slideshows and model ordinances to city and county leaders.
During this time I also volunteered for the Sacramento chapter of Physicians for Social Responsibility, having viewed "The Last Epidemic" as part of an impassioned lecture by Dr. Helen Caldicott. My work for solar energy is informed not only by my love of its elegance, simplicity, and global availability, but also by my opposition to nuclear energy. I first learned about "global warming" through my engagement with PSR.
As a humble and extremely temporary resident of this glorious planet, I am choosing the path of optimism and activism in the face of the grave challenge of climate change. While I have read the recent frightening predictions, I see so much promise and innovation at play at this pivotal time. I'm choosing to believe in the possibility of a "runaway" clean energy transition led by remarkable and driven innovators — not the "runaway" nightmare where earth is rendered uninhabitable for humans. Nobody knows how it will turn out. For now, I'm stoked to press forward with the terrific team at the Center!
| | |
| --- | --- |
| | Click here to Reply or Forward |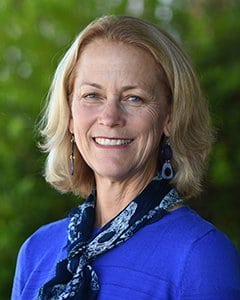 Read full bio