I am so grateful for the rain that fell yesterday, so
unusual for California in September.
In these last months, I feel like I've had front row seats
to the climate disaster unfolding as fire ravages our state, unable to do
anything about it. The intensity and proximity of the Valley fire in Lake
County has really brought this home. It's not fair to attribute the fire to
climate change. But the extremely dry conditions of vegetation, after four
years of drought, are consistent with what we can expect going forward if climate
change goes unabated. Climate Scientists
say that climate change is responsible for at least a 15% increase in the
intensity of California's drought. They explain that a warmer
climate causes increased evaporation, which means that even when rain and snow fall,
less stays on – and in – the ground and plants, making for extremely volatile
fuel loads. This is what has made this year's fire season – and especially the
Valley fire – so unprecedented.
The Valley fire
exploded from 400 acres midday on Saturday to 40,000 acres by Sunday
morning, overrunning the community of Middletown and consuming hundreds of
homes in its path. Firefighters worked valiantly to save many of the public
buildings, including the school, but the devastation was horrific.
Mark Ghilarducci, director of the
Governor's Office of Emergency Services, said of the Valley fire and the Butte
fire, "The fires are spreading faster than I have seen in my 30 years."
Thankfully, the weather is giving
firefighters a break. The fire has already burned 70,000 acres and is the third
significant fire in Lake County in two months.
Altogether, more than 164,000 acres have burned.
As you look at the ash-colored rubble
and twisted steel of the Middletown wreckage, you have to ask yourself: "How
many warnings do we need before we take significant action?" The slow motion
train wreck is in progress. We need to do something now, if we don't want this
to become the new normal.
Barry Vesser, Deputy Director, Center
for Climate Protection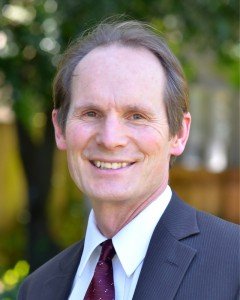 Barry Vesser
Chief Operating Officer
Barry joined The Climate Center in 2005 and has held positions as Deputy Director and Financial Officer. He currently leads The Climate Center's program and policy development and implementation teams. In 2018 Barry began working with a group of energy experts and advocates envisioning a more decentralized energy system that was clean, affordable, resilient, and equitable. He then championed the development of The Climate Center's Community Energy Resilience project, which has culminated in the creation of a new $170 million Community Energy Resilience investment program by the California Energy Commission in August of 2022.
Read full bio