by P.J. Quesada, CalMatters
---
Highlights
Many Californians are experiencing the negative health effects associated with dirty energy pollution
To combat this, the California Public Utilities Commission should advance a regulatory framework for more microgrids throughout the state, especially for essential businesses 
California ok'd the use of diesel powered generators during power shutoffs that occur during wildfire season, therefore allowing more air pollution
The microgrid installed at Ramar Foods in California has avoided 1 million pounds of carbon dioxide emissions since 2013 and plans to offset over 333,000 more pounds of carbon with upgrades to their microgrid
---
The state's century-old electric grid is failing Californians, leaving residents and businesses to face the costly and deadly impacts of public safety power shutoffs and rolling blackouts. The Climate Center has launched an initiative for equitable clean and smart microgrids to build Community Energy Resilience as part of our Climate-Safe California campaign.
---
Read More: https://calmatters.org/commentary/my-turn/2020/10/utilities-commission-must-act-to-encourage-clean-energy-microgrids/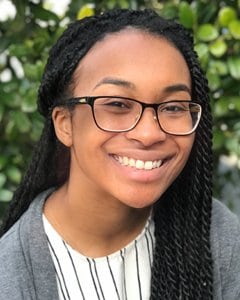 Nina Turner
Energy Programs and Communications Coordinator
Janina is a graduate of the Energy Management and Design program at Sonoma State University with experience in non-profits that specialize in sustainability and volunteerism.
Read full bio