By Bob Berwyn, Inside Climate News
---
Highlights
Due to climate change, many species and ecosystems will collapse starting as soon as this decade, according to a new study in Nature.
Species living in Southern, Appalachian, and Western states are particularly vulnerable to climate effects. Anywhere between 20%-40% of species will experience life-altering conditions due to climate change which can lead to widespread ecosystem disruptions or collapse
Many species will be lost simultaneously very suddenly rather than happening gradually if warming effects from climate change are not stopped
Reaching Paris Agreement climate goals would help decrease the risks of major collapses and would give scientists more time to work on expanding protected areas and other mitigation efforts to save species 
Capping global warming at 2.7 degrees Fahrenheit would decrease the risk of ecosystem failures significantly
Species in tropical regions will be hit hard since many species in this region are living near the peak of their heat tolerance
Polar regions are warming about twice as fast as the global average, giving the species in this area less time to adapt to the changing climate
---
With 9 of 15 global tipping points now active, what we do today can either unleash an inhospitable hothouse Earth or secure a safe climate well into the future. As the science and climate reality demand, our only hope for a vibrant, healthy, and equitable future for all is to enact bold climate policies now. Existing state policies call for achieving 80% below 1990 levels of GHGs by 2050 (Governor Schwarzenegger Executive Order S-3-05 2005) and maintaining net-negative emissions after achieving carbon neutrality by no later than 2045 (Governor Jerry Brown Executive Orders B-55-18 2018). The Climate-Safe California campaign calls for an executive order and/or legislation signed into law by no later than 2022 mandating that California accelerate these existing state policy timelines to 2030. Per the increasingly dire warnings of the world's climate scientists and policy experts, 2050 and 2045 are simply too late. 
---
Read more: https://insideclimatenews.org/news/07042020/global-warming-ecosystem-biodiversity-rising-heat-species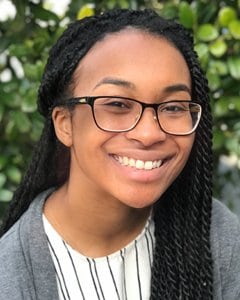 Nina Turner
Energy Programs and Communications Coordinator
Janina is a graduate of the Energy Management and Design program at Sonoma State University with experience in non-profits that specialize in sustainability and volunteerism.
Read full bio