by Daisy Dunne, Carbon Brief, January 27, 2020
---
Highlights
Tropical forests are losing their ability to capture carbon dioxide from the air due to deforestation. 
The boreal forests found in cool temperature, high mountain ranges are sequestering more CO2 than tropical forests due to the rise of the CO2 Fertilization Effect
Roughly 30% of all human-caused greenhouse gas emissions are absorbed by the land, creating a "carbon sink" 
Carbon was lost in tropical forest regions due to lack of rain
The Climate Center aims to sequester 100+ MMT of additional CO2e per year by 2030 through healthy soils and vegetation management.
---
Read more: https://www.carbonbrief.org/tropical-forests-losing-ability-to-absorb-co2-study-says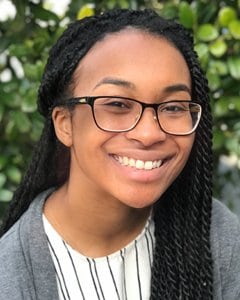 Nina Turner
Energy Programs and Communications Coordinator
Janina is a graduate of the Energy Management and Design program at Sonoma State University with experience in non-profits that specialize in sustainability and volunteerism.
Read full bio