For those of you who care about reducing your carbon footprint and supporting local renewable energy, I've got good news. You can now enroll in Sonoma Clean Power's EverGreen service, which provides 100% renewable energy sourced from the Geysers geothermal field, right in our back yard.  You can sign up now at Sonoma Clean Power.
 The first phase of Sonoma Clean Power service begins in May for a limited number of Sonoma County residents and businesses. More will be enrolled in 2015 and 2016. For those that want to do more to address the climate crisis, Sonoma Clean Power has made it possible for anyone in Sonoma Clean Power's service territory to sign up now, in Phase 1, if you are willing to sign on as an EverGreen customer.
 You have to make a one-year commitment to this level of service and this premium product costs 3.5 cents extra per kilowatt-hour. This will add about 20% to the generation portion on your electric bill, which works out to about $18 for an average residential customer. 
 Think of it as your investment in a livable future and our emerging local, clean energy, economy.  I encourage everyone who can to take this option. It will help ensure the success of Sonoma Clean Power, send a strong signal about Sonoma County's environmental leadership, and encourage other communities to follow our lead.
 If you can't afford it, don't worry, because Sonoma Clean Power's basic service, "CleanStart," has 60% more clean energy than PG&E, is 70% greenhouse gas-free, and will cost you less than you are currently paying. You just may have to wait till 2015 or 2016 to be enrolled.
If you have comments and questions on this or other aspects of Sonoma Clean Power's planned service, you are in luck. Sonoma Clean Power is hosting three public workshops for the public about local energy resource development. One in Sonoma (Feb 13), one in Santa Rosa (Feb 20), and one in Sebastopol (Mar 1). Visit Sonoma Clean Power for more information.
Barry Vesser
That is Woody Hastings our Renewable Energy Manager with his notice of service – one of Sonoma Clean Power's first customers. Join him!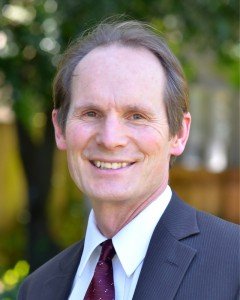 Barry Vesser
Chief Operating Officer
Barry Vesser is The Climate Center's Chief Operating Officer. He joined The Climate Center in 2005 and has held positions as Deputy Director and Financial Officer. Barry currently leads the program and policy development and implementation teams.
Read full bio