by Bill McKibben, Rolling Stone
---
Highlights
New data compiled by Yale University shows that an average of 76% of US adults expressed interest in news stories about the climate plans from the Trump Administration and Democratic Presidential nominee Joe Biden 
In California, 80% of people expressed interest in the candidates' climate plans as the state experiences more frequent and massive wildfires due to the climate crisis
Neighboring states Oregon and Washington saw 79% of people interested in the climate plans
A separate study by the Pew Research Center found that 60% of Americans find climate change a major threat to the country, an increase from 44% in the last decade
Democrats express more concern about climate change compared to Republicans
Politicians in the Republican party claim the climate crisis will be best solved by the market and tech solutions while also claiming that climate change should not be the country's top priority 
---
Scientists are increasingly warning that to avoid catastrophic impacts from climate change, the world's governments must implement massive reductions of warming emissions and begin a drawdown of greenhouse gases (GHG) from the atmosphere over the decade ahead.  For a safe and healthy future for all, endorse the Climate-Safe California Platform to implement scalable solutions that can reverse the climate crisis.
---
Read More: https://www.rollingstone.com/politics/political-commentary/bil-mckibben-2020-election-climate-crisis-1064873/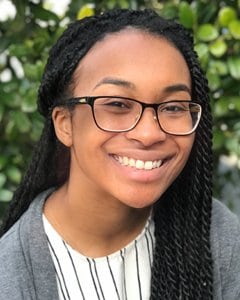 Nina Turner
Energy Programs and Communications Coordinator
Janina is a graduate of the Energy Management and Design program at Sonoma State University with experience in non-profits that specialize in sustainability and volunteerism.
Read full bio