We at The Climate Center are excited and proud to report that Janina Turner– "Nina" as she is known among many of us– received a much-deserved award on Friday, December 4 from the Sonoma County Conservation Council and our Local Sierra Club Group at their annual awards ceremony.
Nina is the Energy Program Coordinator for The Climate Center. She tackles the climate crisis from every angle: education, policy, program implementation, and good old fashioned street action. At The Climate Center, her work has focused on expanding Community Choice Energy in California, community energy resilience, and supporting many other aspects of The Climate Center's work. The newsletters and webinars she helps produce reach thousands of people throughout California.
In her spare time, she is an organizer with the Sunrise Movement in Sonoma County, a youth-led movement to stop the climate crisis while creating millions of good jobs. She inspires those around her to fight for what's right from climate to racial justice.
In accepting her award in the "Inspiring Youth" category, Nina acknowledged many others with whom she works at the Sunrise Movement and stated that "we are trying to create an army of young people to fight for a livable future." She continued, "we want to make climate change an urgent priority across America, stop climate change, and create millions of new jobs in the process. We need to stop the corrupting influence of fossil fuel money in politics and elect leaders who stand up for the well-being of all people."
We expect that this will be just the first time Nina will be recognized for her dedication and action in response to the climate crisis.
Congratulations and thank you for all you do, Nina.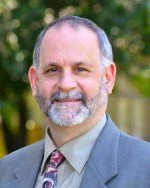 Woody Hastings
Phase Out Polluting Fuels Program Manager
Woody Hastings has served as The Climate Center's Energy Program Manager since 2010. He is an energy and environmental policy analyst, strategic planner, and community organizer with over thirty years of experience in the non-profit, governmental, and private sectors.
Read full bio