The Climate Center hosted this year's "Business of Local Energy Symposium" in Sacramento on June 5th to discuss Community Choice Aggregation (CCA) and how to provide their customers power with purpose. That is, how to accelerate clean energy deployment, improve local programs, and navigate the extremely dynamic energy market in California going forward. More than 400 people attended the two-day event.
The CCA movement is growing at an incredible rate – in fact, three CCA's, East Bay Community Energy, Valley Clean Energy and Solana Energy Alliance all started operations on the same day, June 1st. When we did the first Symposium in 2014, there were only two operating CCAs in California – there are now 17, with more on the way. At the event, we honored emerging CCAs with banners and singing.
During the keynote panel in the morning there was also a moment of recognition of the movement's importance when two key state regulators, David Hochschild, a Commissioner at the California Energy Commission, and Mark Ferron, a Board Member of the California Independent System Operator, agreed that CCAs are "the most innovative and exciting development in the United States" in the clean energy sector. Martha Guzman Aceves, a Commissioner of the Public Utilities Commission (CPUC), was more ambivalent about CCAs contributions. This is not surprising, as there have been a few regulatory skirmishes with CCAs at the CPUC in the last year. She did acknowledge that CCAs have an advantage over the large, private utilities in designing and implementing local programs.
The keynote address was delivered by Dr. Dan Kammen, a Distinguished Professor of Energy at the University of California, Berkeley on "Energy Market Trends and the Future of Community Choice." He pointed out that the cost of storage is coming down even more rapidly than solar has in the last decade. This is an opportunity for CCAs to install more solar and store it during peak generation in the middle of the day for the peak demand period in the early evening. He also predicted that electric vehicles will achieve price parity with internal combustion engine vehicles by 2025 and that charging will become more rapid and that eventually we will get to the convenience of mobile charging. He pointed out that running a car on electrons is also far cheaper than gasoline. It costs about 14.5 cents/mile for an average a gasoline powered sedan, while an electric vehicle can be run for as cheaply as 3 cents/mile. He explained that these are major areas that CCAs are positioned to contribute to significantly cut greenhouse gas emissions and save money for customers through local programs.
The theme of the symposium this year was "Power with Purpose" and there were several discussions about how CCAs are helping low-income communities and how they could do more. Denise Fairchild, the editor of the book Energy Democracy, challenged the CCAs to include diverse voices from frontline communities in their planning and on their decision making bodies. Jennifer Kropke from International Brotherhood of the Electric Workers (IBEW) 12 explained that they support CCAs and that the union is building significant local projects with more on the way. Click here for video of this discussion>>
A number of speakers emphasized that more sophisticated analysis of better data can help CCAs with rate design, load forecasting, power procurement and distributed energy resource planning, customer marketing, engagement, education, and helping business customers reduce demand charges. Taj Ait Laoussine, VP of Technology & Analytics at East Bay Community Energy, explained that most CCA staff think that big data management is too complicated and expensive to take on, but that there are now a number of private services that offer affordable platforms. He also said that CCAs cannot afford to stay on the sidelines given where the energy industry is headed.
There was so much more presented in terms of opportunities and challenges for CCAs, but don't take my word for it, check out the presentations from the symposium at our website:
http://staging-theclimatecenter.org/2018-symposium-presentations/
Videos: https://www.youtube.com/user/Climate350
More videos coming soon!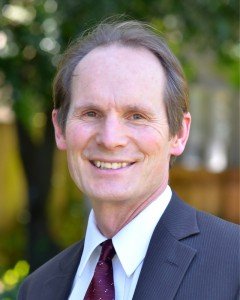 Barry Vesser
Chief Operating Officer
Barry Vesser is The Climate Center's Chief Operating Officer. He joined The Climate Center in 2005 and has held positions as Deputy Director and Financial Officer. Barry currently leads the program and policy development and implementation teams.
Read full bio