by Harry Cockburn, The Independent 
---
Highlights
The Thwaites glacier in Antarctica, which is almost the same size as the United Kingdom, is melting and its collapse would raise sea levels close to 2 feet
This glacier is considered to be very important to the health of other neighboring glaciers. Its collapse may result in the melting of more glaciers according to Paul Cutler of America's National Science Foundation:
"It is a keystone for the other glaciers around it in West Antarctica… If you remove it, other ice will potentially start draining into the ocean too."
Melt from this glacier already accounts for 4% of global sea-level rise
Earlier this year scientists discovered the presence of warm water under the glacier
The world has seen a doubling of sea-level rise since 1990
Though the Antarctic is experiencing warming, temperatures are rising higher in the Arctic where Siberia has experienced a record high of 100 degrees Fahrenheit
---
The Climate Center's Rapid Decarbonization Campaign sets a goal that by 2025, California will have enacted the bold, accelerated policies required by science to double emissions reductions, accelerate drawdown, and secure resilient communities by 2030.
---
Read More: https://www.independent.co.uk/environment/thwaites-glacier-antarctic-melting-doomsday-climate-a9616966.html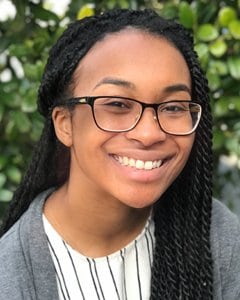 Nina Turner
Energy Programs and Communications Coordinator
Janina is a graduate of the Energy Management and Design program at Sonoma State University with experience in non-profits that specialize in sustainability and volunteerism.
Read full bio