Welcome!
Jock Gilchrist was recently hired to be the Assistant to the Executive Director, a new position. His background is in health care. As an intern with us since the beginning of the year, he's been part of the R & D team working on the Center's new initiative. Jock's blog related to this is posted here.
Karen Barnes began consulting with us this July about strategy and fund development. She's a retired technology executive with extensive sales experience. She's a fearless fundraiser with a passion for nonprofit development. She and her husband live in Sonoma.
ECO2school welcomes Kevin Anderson to the team. From the South Bay, Kevin is a long time cyclist and community organizer. He also has a tech background. He bikes his 18-mile round trip commute to work, and will be a real inspiration to the thousands of students with whom he'll be working.
Adios!
Goodbye Alina Huff who worked for 18 months with ECO2school. She was outstanding in her mentor role with youth leaders who were learning to take positive climate action. Her next adventure takes her to New Zealand where she'll join her partner Ben.
Martha Kowalick, a board member since 2003, resigned at the end of July. An expert campaigner, strategic planner, fundraiser, and non-profit consultant, Martha provided invaluable direction and support to launch and guide this organization from its early days.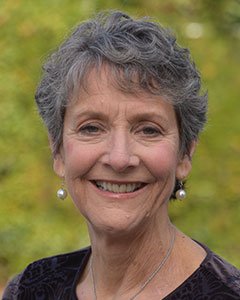 Ann Hancock
Co-Founder of The Climate Center
Ann co-founded The Climate Center in 2001. She has been a key leader in the rapid growth of Community Choice Energy, which now serves over 11 million Californians with 88 percent clean energy. Through her leadership, the organization built a strong core team that is focused on a theory of change that drives our mission. Ann holds a Master's degree in Public Health Administration and Planning from the University of California, Berkeley.
Read full bio