Sune Tamm is a specialist in extreme wilderness survival. He has guided expeditions of scientists across more than a thousand miles of Antarctica.
Climate scientist Carl Mears is a member of the Intergovernmental Panel on Climate Change as one of the world's foremost experts on temperature data.
They will share photos and stories of Antarctica and climate research — blending magnificent beauty and cutting-edge science.
They will convey the honest truth about the impacts of climate change on the continent and what its fate means to all of our lives.
Hosted by the Climate Protection Campaign and the Laguna de Santa Rosa Foundation.
WHEN: Saturday, June 15
4:00-5:30pm
WHERE: Laguna Environmental Center, Heron Hall
900 Sanford Rd., Santa Rosa, CA  95401
Tickets are available for a $10 contribution. No RSVP necessary.
More information at (707) 527-9277, ext. 110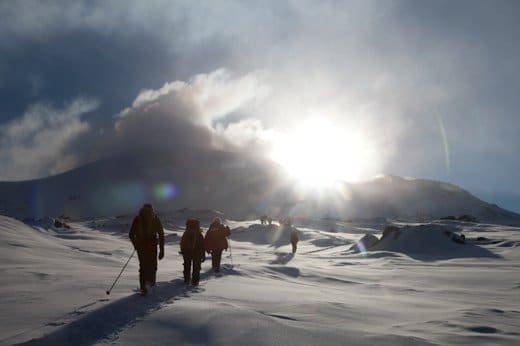 The Climate Center is a climate and energy policy nonprofit working to rapidly reduce climate pollution at scale, starting in California. We are a think-tank, do-tank working to turn bold ideas into action for an equitable, climate-safe future. Our flagship Climate-Safe California campaign is a unique and comprehensive effort to make California the first state in the nation to reach carbon negative.
Read full bio