by Maddie Maffia, CCP
The UC Davis Tahoe Environmental Research Center held their 12th annual State of the Lake Report for the 2017 year this past week in Incline Village, NV. The report summarized the wellbeing of Lake Tahoe from data collected in 2017. In 2017 alone, 11,000,000 data points were gathered and analyzed to communicate to the public the state of the lake.
The overarching theme for the 2018 talk was water clarity – what the clarity was and why it was that way. Dr. Geoffrey Schladow, the founding director of the UC Davis Tahoe Environmental Research Center, discussed three reasons why in 2017 Lake Tahoe had the worst water clarity in history. Lake Tahoe's clarity in 2017 was 59.7 ft below the surface of the water, which is 9.5 ft less than 2016's water clarity. The year 1997 is the second leading year in poor water clarity, with 64.1 ft below the surface of the water.
The first reason for poor clarity was due to the severe five-year drought Tahoe experienced recently. The drought was so bad, it was described as one of the most extreme droughts in 1,600 years. With each year of drought, more and more sediment is stored on the land, which accumulates a plethora of sediment waiting to be transferred by the movement of water.
The second reason was due to the five-year drought that was followed by one of the wettest winters Lake Tahoe has seen. The massive amount of water that fell washed all of the collected sediment into the basin's lake, which decreased the clarity. An atmospheric river is a long and narrow region in the atmosphere that transports mass amounts of water. One atmospheric river can be thought to carry the equivalent of the Amazon River, the largest river by discharge volume in the world. In 2017 alone, about 68 atmospheric rivers occurred in the world and locations everywhere experienced heavy rainfall.
The third reason can be explained by the late runoff. On average, the snow melt begins in mid-April, although 2017's snow melt began in May. The five-week delay in runoff allowed the lake's surface water to warm. Warm water holds more particles which created an ideal condition for the particles to be stored and trapped.
As the changing climate affects our ecosystems and the natural gems we love, we have an opportunity to connect these events to climate change in conversations we have with other people. Perhaps by connecting the degradation of these natural treasures to climate change, we can inspire those around us to act with their votes and their dollars to move toward climate action.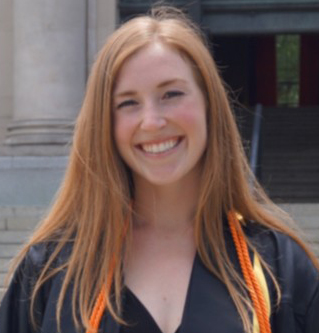 Madelyn is a graduate of Oregon State University, with a degree in environmental science with specializations in aquatic biology and environmental water resources.
Read full bio