The Climate Center (CCP) seeks a consultant who will serve as a full service coordinator for its second annual symposium (http://staging-theclimatecenter.org/local-energy-symposium/). The symposium will be located in the San Jose area scheduled sometime in the first half of November, 2015, and is expected to attract approximately 350 people.
This is an opportunity to work with a dedicated and creative team on the most important issue of our time, our response to climate change. The Community Choice Energy movement is taking off across California and this conference will be designed to accelerate this initiative and support the people working in the field.
Major responsibilities include:
Develop a master symposium event plan with CCP Deputy Director
Coordinate and execute a communications/marketing plan with CCP Communications Director
Manage all planning and logistics necessary for a successful symposium
Other responsibilities include:
Vet venue options and negotiating details of final selection
Be the prime contact for venue management
Manage registration and online ticketing; CCP will set up an account (Eventbrite was used last year)
Manage food and drinks selection
Manage and oversee production of materials for the day, including signage, name tags, table decoration, swag, handouts
Plan for and manage technology to support the event
Manage volunteer recruitment and coordination
Manage in-kind product and service donation
Manage website including promptly posting new speaker information
Coordinate the design of the hard copy program with graphic designer provided by CCP
Manage accommodations and travel for speakers and other symposium guests
Manage expo hall for vender booths
Manage the budget for symposium expenses
Manage collection all sponsor and partner income and sponsor fulfillment
Assist with material design and distribution in coordination with CCP Communications Director
Manage all communications and acknowledgements to volunteers, speakers, sponsors and supporters
Produce a one to two page report on the outcomes of the symposium
Qualities and skills needed:
Highly organized and methodical
Self-starter and comfortable with working in an autonomous environment
Good project and time management skills
Dedication to the organizational mission
Upbeat, emotionally-intelligent, and helpful attitude
Skill and aptitude for information technology
Experience negotiating with vendors
Flexible and able to work long hours when need
Possession of a car or access to one
Possession of and proficiency with using a smart phone
Consultant should live in or near San Jose area, have a bachelor's degree (a degree in hospitality or communications is a plus), a minimum of 5 years relevant work experience and experience organizing at least two conferences of 200 people or more. Consultant must carry general liability and auto insurance.
Envisioned time flow for consultant's work:
Initial planning in late April and May – about 20 hours a week or less
Begin promotion in July – about 20 hours a week or less
Preparation to deliver November symposium – full time starting around October
Last year's Symposium Coordinator is available for limited consultation to winning consultant. Last year's work plan, budget and organizational documents will also be available. The Climate Center staff will be responsible for organizing the actual program.
Please submit a resume and proposal for how you would structure your plan and what you would charge to bvesser [at] staging-theclimatecenter.org by April 15th. No calls please.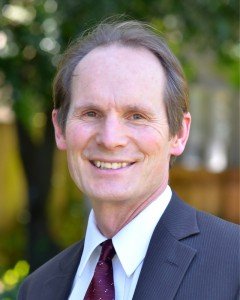 Barry Vesser
Chief Operating Officer
Barry joined The Climate Center in 2005 and has held positions as Deputy Director and Financial Officer. He currently leads The Climate Center's program and policy development and implementation teams. In 2018 Barry began working with a group of energy experts and advocates envisioning a more decentralized energy system that was clean, affordable, resilient, and equitable. He then championed the development of The Climate Center's Community Energy Resilience project, which has culminated in the creation of a new $170 million Community Energy Resilience investment program by the California Energy Commission in August of 2022.
Read full bio