by Ann Hancock, Executive Director  |  posted July 27, 2015
This summer, The Climate Center is benefitting from four college interns who bring great talent, dedication, time, and fresh ideas to our work. Their first positive qualification is that they sought us out because we had no job announcement for interns.
[Pictured above: Milo Keller, Meghan Demeter, Andrea Allen, and Noah Henry with Jim Sweeney, Press Democrat Assistant Editorial Director] 
Interns have tackled many meaningful projects, big and small, individually and as a group.  
As a group, they produced a short video about themselves (don't miss the out-takes at the end!) and filmed short introductions from staff to enhance the "About Us" section of our website (coming soon). They also met with Press-Democrat editors Paul Gullixson and Jim Sweeney to learn about how the editorial department of a newspaper functions. Equipped with new knowledge on contributing to a community's public conversation, each intern has or is working on submitting a letter to the editor, with hopes of publication.
Individually, their impact will endure, and it starts like this: 
Andrea Allen: Andrea, a junior at Oberlin College, has been assisting with a variety of communications tasks: video, social media, website updates, and press relations. This is her second summer interning for the Center.
Meghan Demeter: Meghan, a senior at Western Washington University, is working on projects related to carbon cap and dividend, including gathering support for the Healthy Climate and Family Security Act, currently in the House. She is also researching California's current cap and dividend system to explore the ramifications of an "invisible dividend." 
Noah Henry: Noah, a senior at Sonoma State University, has been researching a variety of topics involving energy efficiency/renewable energies, including the increasing interest and development of Community Choice Energy programs across the state.
Milo Keller: Milo, a sophomore at Occidental College, is researching the application of the theory of change to climate protection, cap and dividend policy, and the lawsuit against San Diego's Climate Action Plan and its implications for Sonoma County's Climate Action Plan.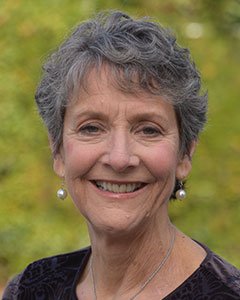 Ann Hancock
Co-Founder of The Climate Center
Ann co-founded The Climate Center in 2001. She has been a key leader in the rapid growth of Community Choice Energy, which now serves over 11 million Californians with 88 percent clean energy. Through her leadership, the organization built a strong core team that is focused on a theory of change that drives our mission. Ann holds a Master's degree in Public Health Administration and Planning from the University of California, Berkeley.
Read full bio