by Bob Berwyn, Inside Climate News
---
Highlights:
Wind-driven ocean currents are moving towards the poles, causing impacts such as sea-level rise and storms.
The shift in poles will affect sea-level rise on the East Coast of the US and disrupt salmon fishing waters on the West Coast
Gyres, which are large systems of ocean currents, are also changing along with the smaller currents and will impact ocean life and coastal cities
Changes in gyres will cause intense heatwaves in the subtropics and impact fishing in the Pacific Ocean
The changes in ocean currents are part of natural fluctuations but some can be attributed to climate change
As long as global temperatures increase, the movement of the currents are not likely to stop
---
With 9 of 15 global tipping points now active, what we do today can either unleash an inhospitable hothouse Earth or secure a safe climate well into the future. As the science and climate reality demand, our only hope for a vibrant, healthy, and equitable future for all is to enact bold climate policies now, not decades from now.
---
Read more: https://insideclimatenews.org/news/26022020/climate-oceans-weather-fishing-gyres-gulf-stream-sea%20level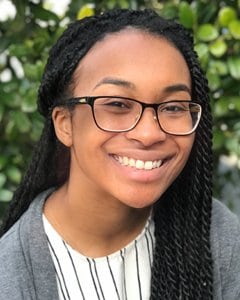 Nina Turner
Energy Programs and Communications Coordinator
Janina is a graduate of the Energy Management and Design program at Sonoma State University with experience in non-profits that specialize in sustainability and volunteerism.
Read full bio