by Mark Fischetti and Amanda Montañez, Scientific American
---
Highlights:
Marilyn A. Brown and Majid Ahmadi of the Georgia Institute of Technology modeled a $25 and $60 tax on each metric ton of carbon dioxide emitted by the U.S. energy system. The $25 tax resulted in more jobs, but substantially less emissions reductions (see charts below).
Brown and Ahmadi measured the carbon tax as explained in the federal Green New Deal bill
Both taxes increased the price of using fossil fuels which should encourage faster adaptation of renewable energy and energy efficiency measures
A $25 carbon tax would result in 72 million job-years (full-time employment for one full year) 
By 2050, over 4 million job-years will be in the energy efficiency sector under the $25 carbon tax
---
The Climate Center focuses on getting a price on carbon that reflects the actual cost of fossil fuels to our economy and environment and includes climate dividends.
---
Read more: https://www.scientificamerican.com/article/carbon-taxes-would-boost-jobs-across-the-u-s/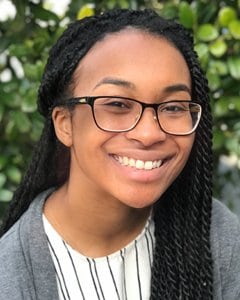 Nina Turner
Energy Programs and Communications Coordinator
Janina is a graduate of the Energy Management and Design program at Sonoma State University with experience in non-profits that specialize in sustainability and volunteerism.
Read full bio