By Sam Kozel, Greentech Media
---
Highlights
States are accelerating clean energy policies in efforts to secure economic stability during and after the COVID-19 pandemic.
A majority of states have also put in place moratoriums on service disconnections and power shutoffs as many people face unemployment and may not be able to pay bills. This also avoids disruptions for those who are working and learning remotely since many offices and schools are closed 
Multiple states have made clean energy a priority to jumpstart their economy and are calling to advance clean energy policy:

In Arizona, Commissioner Lea Márquez Peterson (R) ​called upon the Arizona Public Utilities Commission​ to support a rulemaking change directing the state's regulated utilities to generate 100% of their power from clean energy resources by 2050
In Connecticut, the state Public Utilities Regulatory Authority is ​extending certain deadlines for the state's Renewable Energy Credits and Statewide Clean Energy Programs
Hawaii has reaffirmed its commitment to the state's clean energy and climate goals, inviting input for new proposals and programs to support and expand job opportunities
New York passed the ​Accelerated Renewable Energy Growth & Community Benefit Act​ which will streamline siting for renewable energy projects across the state
California continues to advance its SB 100 clean energy goals of supplying 100 percent of retail electricity sales with renewable and zero-carbon resources by 2045
---
The Climate Center works toward electrifying buildings and vehicles using 100% clean energy sources such as solar and wind to eliminate fossil fuel-based emissions. 
---
Read more: https://www.greentechmedia.com/articles/read/for-many-regulators-covid-19-pandemic-reaffirms-clean-energy-priorities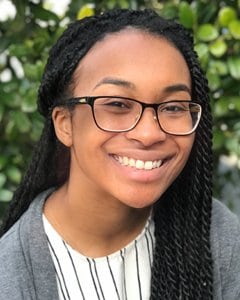 Nina Turner
Energy Programs and Communications Coordinator
Janina is a graduate of the Energy Management and Design program at Sonoma State University with experience in non-profits that specialize in sustainability and volunteerism.
Read full bio