By Jeff St. John, Greentech Media
---
Highlights
Investor-owned utility Southern California Edison (SCE)  has signed multiple grid battery contracts totaling in 770 megawatts of storage.
SCE aims to have these seven projects live by August 2021, making it the fastest turnaround for a project of this size
These batteries will be stationed at existing solar farms, creating renewable energy for the grid and providing new energy sources as the state shutters multiple coal fire gas plants
These project sites are spread out through the lower half of the state, with some located in Riverside County and the Central Valley
In order to secure the proper financing, the California Energy Storage Association and storage companies are asking the California Public Utilities Commission for permission to expedite the process for reviewing and approving the projects
Large scale batteries will be the new norm as California aims to have 100 percent of its energy from carbon-free resources by 2045
---
The Climate Center's clean and smart community microgrid initiative for a Climate-Safe California will help ensure that all cities and counties have the funding and technical support to conduct collaborative, participatory planning processes going forward.
---
Read more: https://www.greentechmedia.com/articles/read/southern-california-edison-picks-770mw-of-energy-storage-projects-to-be-built-by-next-year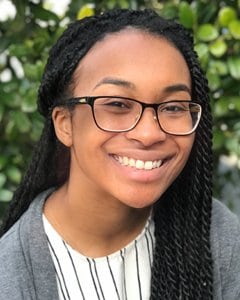 Nina Turner
Energy Programs and Communications Coordinator
Janina is a graduate of the Energy Management and Design program at Sonoma State University with experience in non-profits that specialize in sustainability and volunteerism.
Read full bio