by Barry Vesser, Center for Climate Protection
To say that the solar industry has been going through major changes the last few years would be an understatement. It has experienced phenomenal growth, as well as bankruptcies, partnerships, mergers and acquisitions. High-profile bankruptcies like SunEdison and Sungevity have some people nervous about the industry's future.
These just appear to be growing pains. The overall solar industry grew 97 percent in 2016 over the previous year, employing over 260,000 people nationally. Prices for installed solar dropped by 29 percent in the last year. Solar is the top source of new generating capacity in the country, over natural gas by a significant margin in 2016.
Sonoma County has been an active participant in the industry's changes and growth trends.
Solmetric, a locally owned and operated company that produced equipment that supports both residential solar installation and optimization of utility-scale solar arrays, was purchased in 2014 by Vivint Solar, the second-largest residential solar installer in the U.S. As the market continues to change, Solmetric has become an important part of Vivint Solar's research and development capacity.
Willard MacDonald, former president and CEO of Solmetric and now the vice president of Vivint's Solar Labs, gave me a tour of their Sebastopol facility, where they test products and do design and production. They evaluate name-brand equipment, including modules, inverters and battery-storage components, to determine their relative effectiveness and compatibility with Vivint Solar installations.
Solmetric started in 2005 when MacDonald and his partner, Mike Galli, the vice president of software development, invented a prototype of a device that measures shade on a roof by taking pictures of the sky and tracking the sun's path at different times of the day and year, so that a designer can efficiently place panels on the roof by avoiding areas obscured by shade.
The first SunEye prototype was set on a simple piece of plywood, but it quickly evolved to a more refined handheld device. More recently, the lab has developed a new SunEye — exclusively for use by Vivint Solar — that has a telescoping pole, allowing measurements to be taken without having to get on the roof.
The other big seller that Solmetric developed is called the PV Analyzer, which measures the performance of a string of panels on utility-scale solar installations. Solmetric still produces and sells the SunEye and PV Analyzer under the new ownership.
Through Vivint Solar, customers can purchase solar energy under a power-purchase agreement (PPA), or they can purchase a solar energy system outright or finance the system with monthly payments. Vivint Solar customers typically save 10 percent–30 percent, with PPA rates relative to their current utility electricity rates.
MacDonald said that adding battery storage gives the home backup power and also can save more money. Today the storage proposition has a clear financial benefit in California, where there is a state rebate for storage, and Hawaii, where the cost of energy is higher than other states.
One impetus for Vivint Solar to acquire Solmetric was a problem Vivint experienced when a chief competitor bought a company that made high-quality solar racking that Vivint used. That product was then taken off the market, leaving Vivint scrambling for a suitable replacement. Now the Solar Labs division helps to identify second and third sources for Vivint Solar's installed equipment.
Solar Labs also gave Vivint an in-house research and development team which focuses on proprietary photovoltaic installation instruments and software. Solar Labs develops technology to make Vivint Solar's field installation more efficient. One example is their module lift, a simple but ingenious product that helps installers safely transport solar modules onto a roof.
The market continues to change and Vivint Solar is responding, recently announcing that it will partner with Mercedes-Benz Energy. The partnership allows Vivint Solar to offer a home energy system solution from solar panels to battery storage, another step forward in achieving Vivint Solar's vision to provide a complete ecosystem for the home.
"The choice to work with Mercedes-Benz Energy, a world-class innovator in energy storage, was an easy one," said David Bywater, CEO of Vivint Solar. "We believe their energy storage system is going to delight our customers, and we are impressed with their ambitious plans for the future. We look forward to bringing this innovative solution to consumers, beginning in our California markets, and to empowering greater renewable energy usage."
With all the turmoil in the solar market, I asked MacDonald what he thinks the prospects are for solar. He replied, "In the big picture, solar is where it is at. I am confident that when you look over the next decade the solar industry will grow significantly. In the short term, it's important that Congress not touch the solar ITC (investment tax credit). Right now that runs until 2021. If they were to repeal it, it would set the industry back a few years. But I don't think that is going to happen."
So, while there is some short-term uncertainty, the growth trajectory for the industry as a whole is rising quickly. Nonetheless, with the new anticlimate administration in Washington and the turbulence of continued market consolidation, it could be a bumpy ride for the next few years.
source: http://www.northbaybusinessjournal.com/opinion/7185125-181/sonoma-solmetric-vivint-solar?artslide=1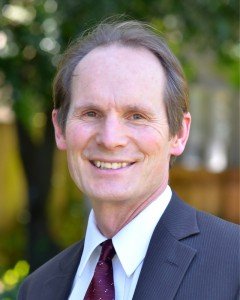 Barry Vesser
Chief Operating Officer
Barry joined The Climate Center in 2005 and has held positions as Deputy Director and Financial Officer. He currently leads The Climate Center's program and policy development and implementation teams. In 2018 Barry began working with a group of energy experts and advocates envisioning a more decentralized energy system that was clean, affordable, resilient, and equitable. He then championed the development of The Climate Center's Community Energy Resilience project, which has culminated in the creation of a new $170 million Community Energy Resilience investment program by the California Energy Commission in August of 2022.
Read full bio