What better time than a 10-year anniversary to take solar to the next level at The Climate Center? And what better place to do it than in Sonoma County, which ranked 13th for 2016 among the nation's metropolitan areas based on the number of solar-related jobs.
We at Solar Sonoma County feel honored to work with such a vibrant local solar industry and excited about bringing "solar plus" solutions to the broader community through our dedicated vendors. As we look toward a future with electric vehicles, energy storage, and going all-electric, it's worth also looking back at the last 10 years to consider why solar has thrived in the region.
Sonoma County has seen great success in the growth of solar energy installations due to a unique confluence of factors, including adoption of bold greenhouse gas reduction goals by our city and county leaders, effective incentives and net metering programs offered by Sonoma Clean Power, and a caring, environmentally-conscious consumer community.
One of the most critical early contributions was the strategic and visionary work of the 2002 founders of Solar Sebastopol, the organization which served as the 2008 launchpad for Solar Sonoma County. We owe so much to the energetic advocacy of Marty Roberts, Lori Houston, Dave Brennan, Deb Fudge, Alan Strachan, Barry Cogbill, Michael Kyes, John Haig, Tasha Wright, Dan Pellegrini,  Tim Bacon, and so many others who kept solar at the forefront.
At September's quarterly meeting of The Climate Center's solar vendor community, we marked some key milestones with conversation, cake, and cheers:
2002: Solar Sebastopol founded.
2008: Solar Sonoma County launched as a partnership of Bay Area Air Quality Management District and City of Santa Rosa, secures DOE Solar America Cities grant.
2010: Publication of the Sonoma County Solar Implementation Plan funded by the DOE grant.
2011: Publication of Solar in Action: Challenges and Successes on the Path toward a Solar-Powered Community which detailed Santa Rosa and Sonoma County's efforts.
2010: City of Santa Rosa secures additional DOE Solar America Cities grant to fund SSC's Clean Energy Advocate program.
2010 – 2014: Key initiatives: Clean Energy Advocate, Qualified Vendor, Streamlined Permitting, Workforce Training, Advocacy.
2011: DOE Steel on the Roof Award for the most solar installed per capita in the nation from among the 25 Solar America Cities grant recipients.
2015: New partnership with The Climate Center to advance clean energy/solar-PLUS strategies, support Sonoma Clean Power, and advocate for Community Choice agencies.
2017: Publication of State of Solar Energy in Sonoma County: Paths to Accelerate Adoption by Chris Cone Consulting.
2018: Celebrating 10 years with renewed focus on solar plus concepts: distributed solar, electric vehicles, fuel switching, energy storage, and energy efficiency measures. We're also engaged in supporting those who lost homes in the wildfires as they seek to rebuild at the highest level of energy efficiency and clean energy implementation.
If you're considering solar or any of the exciting clean energy technologies currently available, please contact Susan of Solar Sonoma County for unbiased, free assistance. Reach her at (707) 525.1665 x123 or by email: solar@theclimatecenter.org.  Working together, we are building Sonoma County's green energy future!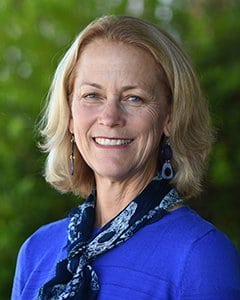 Read full bio