What does the future of clean energy look like from the perspective of a solar installer? It's bright, according to Jeff Mathias, co-owner of Sebastopol-based Synergy Solar Systems. For Jeff, solar is a gateway to innovation and moving customers to a net zero carbon footprint.
"Any solar vendor just selling solar is doing a disservice," said Jeff. "We need to be selling electrification, storage, and monitoring." He sees his work as more than a sale, but as a partnership to reduce a household's carbon footprint.
"Our goal is to help people get off of gas and propane in addition to minimizing their electric charges from the utility. We want to take care of our customers' needs, not just in the present, but for the long-term, too," said Jeff. He cites his role in staging his customers for battery storage and helping them transition to electric vehicles. Close to a third of his customers have sought Synergy's help to install home EV charging stations and/or have replaced their gas/propane furnaces with heat pumps that run off of solar electricity.
Monitoring is key. Partnering with Petaluma-based Enphase Energy, Synergy Solar installs monitoring systems that measure not just production but consumption as well. "Measuring consumption enhances our customers' awareness and helps them do a better job using energy more efficiently," says Jeff. "When they make changes in their appliances or install LED lighting, they see an immediate impact."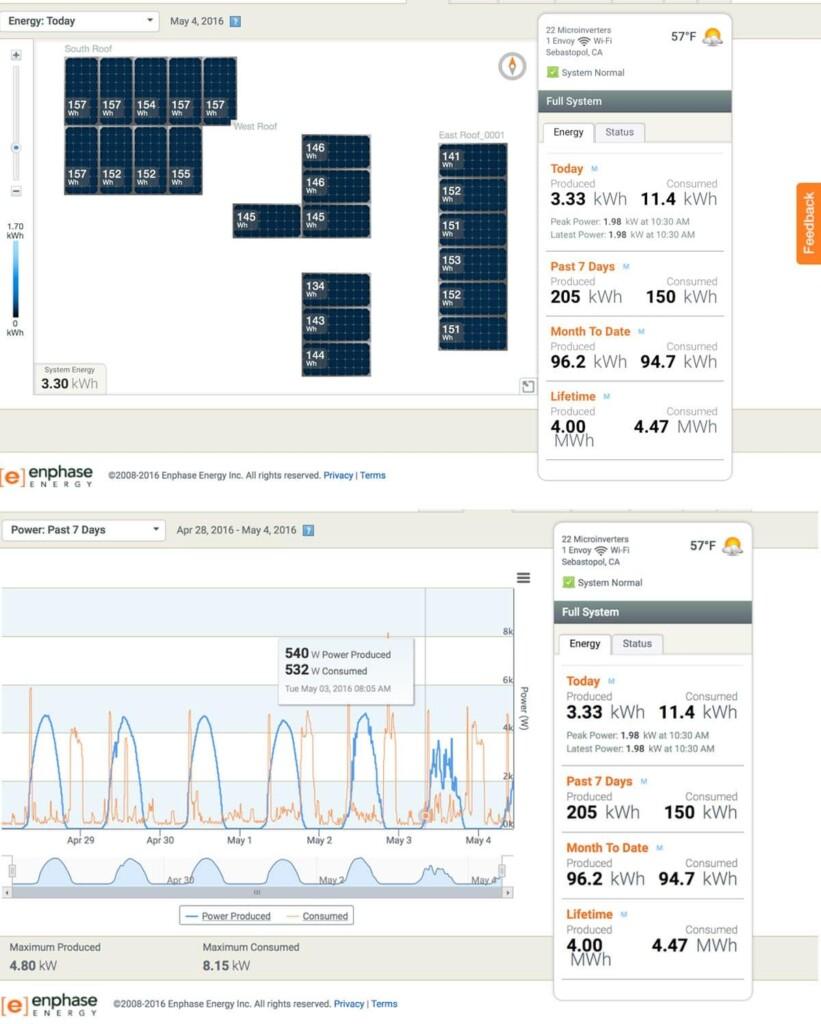 Since the launch of Sonoma Clean Power in May of 2014, energy efficiency enhancements have more meaning. "Sonoma Clean Power has changed the paradigm of overproducing solar," says Jeff. "With PG&E, there was no incentive for efficiency because people weren't compensated." With Sonoma Clean Power, solar customers can sell their unused energy back to the grid, thereby incentivizing efficiency and creating more clean power for the grid.
As more energy storage solutions become available, the potential for households to reduce their carbon footprint is enhanced. Enphase, for example, is coming out with a new AC battery that it is promoting as a cheaper, lighter, and more versatile storage system than the Tesla Powerwall home battery solution currently on the market. Synergy will be beta-testing the new Enphase batteries, expected to be released later this year.
Synergy Solar practices what it preaches. The company operates exclusively in Sonoma County, and focuses on keeping operations as local as possible, because, according to Jeff, this helps reduce the company's carbon footprint. Synergy uses Santa Rosa-based Platt Electric Supply and American-made panels from Solar World. In recognition of its commitment to climate protection and sustainability, Synergy received the Climate Leader award from the State of California, Cool California in 2011.
Jeff is a strong supporter of The Climate Center and was an early member of Solar Sonoma County. He noted the opportunity inherent in the recent union between the two organizations. "It makes them both stronger because they share common goals," he said. Jeff was also an influential advocate for the formation of Sonoma Clean Power.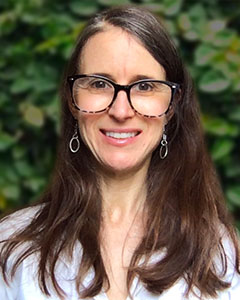 Stacey Meinzen
Communications Manager
Stacey Meinzen has nineteen years of experience as a communications and research professional.
Read full bio