California Senator Mike McGuire recently
spoke at a business breakfast hosted by The Climate Center's Business for Clean Energy program
at Labcon in Petaluma on September 17th. There were several climate and energy bills being considered by the legislature
before the session ended. The biggest was SB 350 which passed after being
amended at the last minute and now awaits the Governor's signature.
McGuire started by saying this year was
"a good year for big oil." He explained that after intense lobbying
by oil companies, legislators stripped out the provision in SB 350 for reducing
petroleum consumption in California by 50%. McGuire's own bill, SB 788, to
close a loophole in the ban on off shore drilling, could not get out of
committee because of oil industry pressure.
Nonetheless, McGuire emphasized that the
passage of SB 350 is landmark legislation. It increases California's clean
energy mix to 50 percent and also increases energy efficiency in buildings by
50 percent by 2030. It also includes new regulations that will potentially boost
the energy efficiency industry the way solar has been unleashed over the last
decade by creating metered efficiency and a pay for performance market. For
more details on the bill see Tom Steyer's recent article in the Sacramento Bee>
By Barry Vesser, The Climate Center.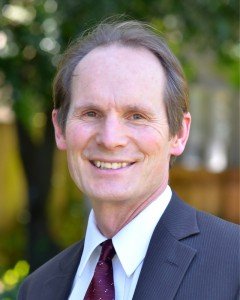 Barry Vesser
Chief Operating Officer
Barry Vesser is The Climate Center's Chief Operating Officer. He joined The Climate Center in 2005 and has held positions as Deputy Director and Financial Officer. Barry currently leads the program and policy development and implementation teams.
Read full bio