If you haven't seen the film "An Inconvenient Sequel: Truth to Power" then by all means go see it. A decade after "An Inconvenient Truth"  Al Gore and directors Jon Shenk, Bonni Cohen remind us of what we are up against with climate change, and what has changed in ten years and what has not. If you care about the future of the planet, then this film will provide both information and inspiration that will be worth your time. There is some incredible footage from parts of the globe that are being impacted right now by the changing climate, including a few from the U.S. That alone are worth the price of admission. The film captures this astonishing moment in history, when our collective actions are significantly changing the biosphere that we all depend on – we can see the Greenland ice sheet actually significantly melting – and those of us who are paying attention are watching it unfold. Gore implores us that we need not be by-standers.
That said, from the perspective of a climate activist the film is not without its problems. I felt that Gore's first film, which was so important in raising the public's awareness around climate change, did not focus enough on solutions to this enormous and complex problem. This film goes some way toward correcting that deficiency, but I would argue not far enough.
Even if you are a fan of Al Gore, I think this film focuses a bit too much on his story and what he has done to address this issue. True confession, I am a Gore fan, I think he has done more than any elected official to promote the urgency of the climate crisis and the need to act. But if one of the themes of the movie is that we can and must do something about climate change, then we need some more relatable heroes who are examples of taking action. Not everyone is the former Vice President of the United States and has the connections and the clout that entails. At this point in the history of the climate movement. It would have been easy to highlight a local climate activist who had done something significant to make changes in his or her community – it could have even been someone inspired by the trainings about climate science that Gore gave and are featured in the film.
The sequence in the film when Gore meets with a small town Texas mayor (a Republican by the way), who takes great pride in leading his community to get 100% renewable energy is one of the most captivating. One or two more examples of how an average person can take action would have moved the film away from the great man theory of history towards the idea that we all have a role in addressing the biggest challenge that civilization has ever faced. There are solutions that we can all participate in. If you are interested in getting trained in climate science, learning more about key solutions and seeing how you can work with others to address the climate crisis, The Climate Center is offering a training the Thursday, Aug 31 at from 5:30 to 7 pm – you can register by clicking here. 
Although the film does not offer many actions that an ordinary citizen can take, I should mention that the official website of the film has a list of at least 16 actions that you can take to support climate protection. You can find it here.
The other place where I felt the movie could have done a better job was by showing why addressing climate change is what Jigar Shah, the founder of SunEdison, calls "the largest wealth-creation opportunity of our lifetime."
https://www.entrepreneur.com/article/242438
Shah quotes the International Energy Agency's estimate that the development of renewable energy will add an additional $10 trillion to the world economy.  Advanced Energy Economy released a report last year that shows that clean energy is now a $1.4 trillion dollar global industry, almost twice the size of the airline industry. At a time when President Trump calls for trying to resuscitate the moribund coal industry as an economic strategy, it is critical to remind people that renewable energy has already created more jobs in America than coal, oil and gas combined and that America has been a leader in this revolution, but is now in danger of falling behind. I think Gore could have done more to make that case in this film and it is a message that communicates across the political spectrum A majority of people understand that betting against the most current proven technology is a bad idea.
So that is my critique, but again overall, I think it is a good film and well worth seeing. The sequence of the behind the scenes negotiating of the historic Paris Climate Accord is captivating. Gore walking in wading boots on the streets of Miami that now routinely flood has an impact. The analysis of how climate change contributed to the conflict in Syria is interesting and provocative. Although the film is not quite as powerful as "An Inconvenient Truth," you can feel the increased urgency in Gore's voice at times, his passion to arouse the machinery of civilization to combat this terrible threat. And while the first film predicted disasters that could happen, this one shows footage of them actually happening. Gore urges us to realize that our becoming more comfortable with the reality of climate change, does not solve the problem, and that the science tells us implementing solutions is more urgent than it was ten years ago.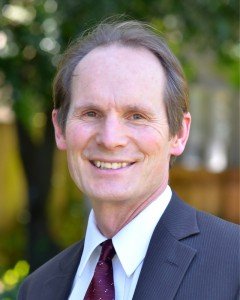 Barry Vesser
Chief Operating Officer
Barry Vesser is The Climate Center's Chief Operating Officer. He joined The Climate Center in 2005 and has held positions as Deputy Director and Financial Officer. Barry currently leads the program and policy development and implementation teams.
Read full bio