by Ben Geman, Axios
---
Highlights
The renewable energy sector is advocating for aid during the next phase of COVID-19 stimulus relief as projects are canceled,  layoffs widen, supply chains are disrupted, and companies risk missing deadlines to use tax credits
The first bills were mainly emergency rescue and stabilization plans, but the next phase could focus more on stimulus and recovery
Though President Trump does not favor renewables, he has mentioned that he would like to address infrastructure needs in phase 4 of the relief bill
House Speaker Nancy Pelosi has stated she would like the energy grid and infrastructure addressed
The International Energy Agency (IEA) wants to help governments weave climate-friendly provisions into economic recovery packages 
---
By achieving 100% clean energy we can secure an equitable and climate-safe California. The Climate Center's Climate-Safe California platform aims to secure a positive transition for workers and their families whose livelihoods depend on fossil fuel industries. Endorse the platform here. 
---
Read More: https://www.axios.com/renewable-energy-coronavirus-stimulus-bill-53a1eed5-c292-4889-a356-f261c730c0be.html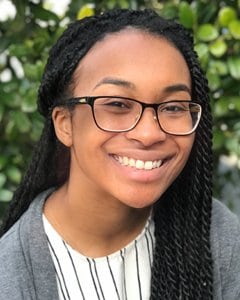 Nina Turner
Energy Programs and Communications Coordinator
Janina is a graduate of the Energy Management and Design program at Sonoma State University with experience in non-profits that specialize in sustainability and volunteerism.
Read full bio