COP24 largely missed the chance to propel the world toward climate solutions commensurate with the scale of the problem. Even the location of the U.N. climate conference – in Katowice, a coal-producing city in Poland – symbolizes the gnarly challenges to protecting the climate.
The Climate Center isn't waiting for international or national action. We incubate and spread solutions. We support California's climate leadership as the world's fifth largest economy. The rapid spread of Community Choice Energy across the state proves what we can do when we work together to push for path-finding climate solutions that deliver multiple benefits, such as choice, cleaner power, and stable rates.
Click here to see a map of the spread of Community Choice>>
Below is a recap of the talks.
---
by Hurriyet Daily News
Nations on Dec. 16 struck a deal to breathe life into the landmark 2015 Paris climate treaty after marathon U.N. talks that failed to match the ambition the world's most vulnerable countries need to avert dangerous global warming.
Delegates from nearly 200 states finalized a common rule book designed to deliver the Paris goals of limiting global temperature rises to well below 2 degrees Celsius.
"Putting together the Paris agreement work program is a big responsibility," said COP24 president Michal Kurtyka as he gaveled through the deal after talks in Poland that ran deep into overtime.
"It has been a long road. We did our best to leave no one behind."
But states already dealing with devastating floods, droughts and extreme weather made worse by climate change said the package agreed in the mining city of Katowice lacked the bold ambition to cut emissions the world needed.
Read more: http://www.hurriyetdailynews.com/nations-agree-milestone-rulebook-for-paris-climate-treaty-139764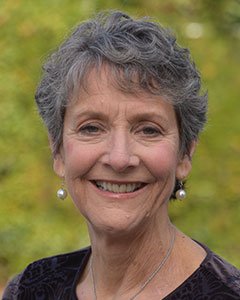 Ann Hancock
Co-Founder of The Climate Center
Ann co-founded The Climate Center in 2001. She has been a key leader in the rapid growth of Community Choice Energy, which now serves over 11 million Californians with 88 percent clean energy. Through her leadership, the organization built a strong core team that is focused on a theory of change that drives our mission. Ann holds a Master's degree in Public Health Administration and Planning from the University of California, Berkeley.
Read full bio