I spent the first part of last weekend feeling depressed about recent headlines.
However, over the weekend I was reminded of the many committed and powerful people who surround us by way of a conversation with a friend about an ecology project she did with her daughters. This person has led many efforts to help tomorrow's leaders gain a reverence for this planet and an appreciation of what it takes to protect it – from bee-saving gardens to backpacking trips.
This reminder saved me from despair.  I hope I can do the same for you.
Here are five examples of the power of committed people working together:
While we have some things to celebrate, staying aware of the threats to our democracy and planet is crucial.  Here are the top stories of the hour:
A witch hunt is on in the Department of Energy for climate scientists, but DOE employees refuse to provide names.
NASA's original mission to study planet earth is threatened by Trump, who wants to prevent the agency from gathering further evidence of climate change.
Trump's recent nominations show blatant disregard for climate science and democracy:
When we feel surrounded by bad news, it's up to us to find the good, advocate for what we love, and take action to live our most sacred values.
Together we are powerful.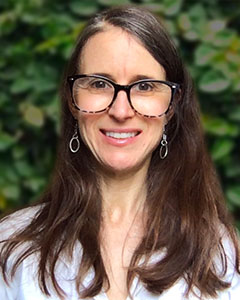 Stacey Meinzen
Communications Manager
Stacey Meinzen has nineteen years of experience as a communications and research professional.
Read full bio