"A confluence of technological and policy forces is dramatically transforming the way energy is generated, managed, delivered, and used."
So begins one of the recent studies commissioned by Sonoma Clean Power and produced by The Climate Center "State of Solar Energy in Sonoma County: Paths to Accelerate Adoption." The study, lead-authored by energy expert Chris Cone, emphasizes the degree to which Community Choice Agencies (CCAs) can play a leading role in this transformation.
At the heart of this energy transformation is the shift from a centralized, predominantly fossil-fuel-based model to a decentralized, clean energy model. The new model includes renewable energy, energy storage, electric vehicles, net-zero-energy buildings, demand response, data analytics, and smart control technology or "intelligence" (computerization) for connecting and integrating all the parts.
This energy transformation is a reality that is affecting communities throughout the world. One of the key drivers of the transformation is solar photovoltaic electricity. The paper explores the fact that solar energy can no longer be considered a "siloed" technology where solar panels are installed on a rooftop and that is the end of the story. In order to better manage the shape of the load over each twenty-four hour period, and in order to maximize the benefits of the solar technology itself, solar integrated with storage, electric vehicles and other electrified systems is rapidly emerging as the optimal approach.
This is what members of Solar Sonoma County (solar installers and other stakeholders) call Solar+, a solar-based system that stores excess generation in onsite batteries and accesses the stored energy during dawn and evening hours when most people are using grid power to switch on lights or watch television. This ability to use stored solar energy during times of peak grid demand means Solar+ systems can reduce the strain on, and cost to maintain, the electrical grid. It also helps serve new demand as people replace their gasoline cars with electric vehicles and their natural gas furnaces and water heaters with high-efficiency electric appliances — a process known as fuel-switching.
Benefits of this emerging system are carbon emission reductions, electrical grid resilience, overall cost-savings from avoided grid upgrades, solar generation that can deliver round-the-clock power, job creation, local investment, and the ability to create microgrids, or independent multi-property networks, that integrate solar power and energy storage.
There are at least three key take-aways offered up by the paper:
The energy industry is quickly moving to a local, decentralized system and solar provides a key platform for that change.
Solar plus "Distributed Energy Resource" (aka DER) technologies turn solar into a grid service that contributes to grid reliability and delivers an expanded range of local economic, environmental, and community benefits.
Community Choice Agencies can play a leadership role in accelerating Solar+ adoption and aligning it with community needs.
Solar's versatility, competitive cost, and policy advances make it the ideal platform upon which to build a robust distributed clean energy system. For this reason, accelerating the adoption of the Solar+ approach is both feasible and in the best interests of the county, the state and the nation.
Download the full report HERE.
And… mark your calendar for our webinar on Wednesday, October 18, Noon-1pm, where Chris Cone will present the paper and Brad Heavner of CALSEIA will offer a statewide solar industry perspective.
On a kilowatts-installed per person basis, Sonoma County ranks high in the nine-county Bay Area, second only to Napa County, but perhaps surprisingly, 22nd among all 58 California counties with 0.19 kilowatt (thousand watts) installed per person. So, we have our work cut out for us if we want to improve our ranking!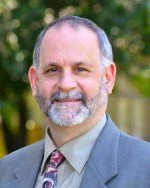 Woody Hastings
Phase Out Polluting Fuels Program Manager
Woody Hastings has served as The Climate Center's Energy Program Manager since 2010. He is an energy and environmental policy analyst, strategic planner, and community organizer with over thirty years of experience in the non-profit, governmental, and private sectors.
Read full bio