Karen Barnes handles Development for The Climate Center.
This summer we continue to work on our newest project, to bring Community Choice Energy to California's Central Valley. All regions in our state should have access to clean power. Climate and environmental impacts are magnified and debilitating for disenfranchised communities that are disproportionately impacted by higher incidences of diseases such as asthma and cancer. Children are especially hard hit when it comes to health. According to the Centers for Disease Control, children exposed to environmental contaminants are at a greater risk than adults for illnesses because their bodies are still growing.
That's a major reason why we are focused on the Central Valley.  The percentage of people living in poverty in Fresno County is 24.8% and the percentage of children living in poverty in the county is 53% – the highest in the state.
Access to clean power through Community Choice Energy brings direct economic benefits to disenfranchised communities. It makes clean energy more affordable for all residents and keeps money in the community. The Climate Center symposium in June highlighted a number of local programs that have been initiated by Community Choice Energy agencies around the State. These include energy efficiency programs for multifamily housing and community energy grants, both of which help disenfranchised communities prosper.
Perhaps most important, Community Choice Energy creates local clean energy jobs. An impact study for the San Joaquin Valley estimates that Community Choice Energy could bring as many as 16,000 new jobs in clean energy fields over six years – with a moderate level of local renewable energy investment.
Bringing Community Choice Energy to the Central Valley will take time and resources. It requires local involvement and help from our organization, policy makers, the local government, and individuals.  All this is possible with your help and commitment to a better climate for everyone.
Let's power change by changing power. Join us.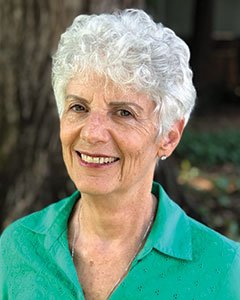 Karen Barnes spent over 25 years working in technology in Silicon Valley and volunteering with various non-profits. In the last 15 years, Karen has served on boards, and acted as development manager for social services and education organizations. Karen has a BA in Mathematics from University of California at Berkeley.
Read full bio