by Kavya Balaraman, Utility Dive
---
Highlights:
The towns of Angwin, Calistoga, Placerville, and Grass Valley are part of PG&E's effort to build a network of "resilience zones" and temporary microgrids in portions of its service territory that are especially vulnerable to fire-related outages. PG&E deployed 23 MW of temporary generation from fossil fuel power (diesel) in the four towns powering fire stations, medical centers, and business districts.
PG&E is looking for projects that can deploy between 4 MW and 69.9 MW  for four or five consecutive days without any load drop and be able to meet peak and minimum customer demand throughout that period. Some feel that 100% renewables plus storage is not tenable with these requirements
"We think you could do clean energy —​ it's a mix of generation, batteries and demand response," Sierra Club's Amezcua said, adding that PG&E's plans for its resilience zones needs to be consistent with the state's air quality and greenhouse gas emission reduction goals.
The Climate Center's Advanced Community Energy program employs microgrids for resilience and carbon-free power with storage.
---
Read more: https://www.utilitydive.com/news/pge-microgrid-public-safety-shutoffs-offers-distributed-energy-request-fossil-fuel-reliance/571017/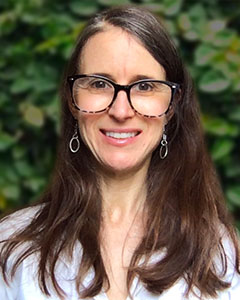 Stacey Meinzen
Communications Manager
Stacey Meinzen has nineteen years of experience as a communications and research professional.
Read full bio