Do you have a personal story about climate impacts?
Jane Bender, President of the Board for The Climate Center, along with a group of climate activists, has been meeting with California Senator Dianne Feinstein's legislative aides to strategize how they can help the Senator in efforts to move good climate policy forward. The aides say that personal stories related to climate impacts are the most effective tool for the Senator to use on the Senate floor and in speeches.
As a result, the group is in the process of collecting personal stories that Senator Feinstein can use. These stories are about property loss from flooding or from fires, losses in agriculture due to drought, and other hardships related to the changing climate. They also include what it has meant emotionally for the people affected.
If you have any such stories you can share, please send them to Jane at janebender@sbcglobal.net. Alternatively, you can call her at (707) 291-5988.
Thanks for considering this.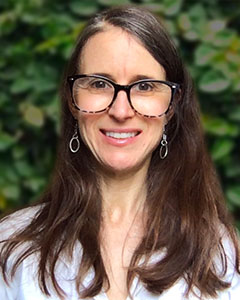 Stacey Meinzen
Communications Manager
Stacey Meinzen has nineteen years of experience as a communications and research professional.
Read full bio