An upcoming North San Francisco Bay symposium in Petaluma, CA features many prominent dignitaries in the movement for a new energy economy. The October 23rd "The Business of Local Energy" Symposium focuses on business opportunities arising from Community Choice Aggregation agencies now being established that are gaining political momentum in California and elsewhere.
Jigar Shah, CEO of Jigar Shah Consulting, was founder of Sun Edison in 2003, and the originator of the solar leasing business model that helped lead to the explosive growth of the solar industry. From 2009 to 2012 he served as the first CEO of the Carbon War Room, the organization established by Richard Branson to fight climate change. He is the author of Creating Climate Wealth: Unlocking the Impact Economy"
California Energy Commission member David Hochschild, who previously served as Vice President of External Relations at the manufacturer Solaria from 2007 to 2012. He served on the San Francisco Public Utilities Commission (PUC) and established the advocacy group Vote Solar.
Geoff Syphers, CEO of Sonoma Clean Power, the second Community Choice Aggregation agency established in the state of California. The agency serves the San Francisco North Bay's Sonoma County in the heart of wine country. Mr. Syphers previously served as Chief Sustainability Officer, Codding Enterprises, and has directed the effort to bring Sonoma Clean Power into existence. Other prominent figures in the clean tech and sustainability universe at the conference include:
Jeff Byron: Member, Band of Angels and Co-Chair, Cleantech Open National Board. Former California Energy Commissioner. Former Energy Director at Oracle.
Stephen Kelley: Senior Vice President of Sales, Green Charge Networks, Solar industry leadership at SoCore Energy, DRI Energy and SunPower, Sales Management at Solectron, Oracle, Visa, and IBM
Jaime Tuckey: Communications Director, MCE Clean Energy, County of Marin's Community Development Agency, Former Planner, City of San Luis Obispo's Community Development Department
Martha Amram: Co-Founder and CEO, WattzOn. Senior Fellow, Milken Institute. Executive Board Member, Sloan School of Management, MIT. Previous titles: CEO, Vocomo Software; Chief Economist, PLX Systems; Co-Founder, Glaze Creek Partners.
Dr. Faramarz Maghsoodlou: Director of Energy Solutions, Connected Energy Network, Cisco. Over 28 years of experience in the energy and IT industries, including past work with ABB, Sun Microsystems, KEMA, and OATI.
Shawn Marshall: Founder and Executive Director, LEAN Energy US; Served on local task force that became Marin Clean Energy; Former City Council Member, Mill Valley, CA.
Greg Thomson: Director of Programs, Clean Coalition; Leading initiatives in the advanced energy industry; Extensive advanced product development with Comcast and other Fortune 100 companies.
Mark Higgins: Senior Director, California Energy Storage Alliance and Strategen Consulting, Former Director of California utility PV development, Sun Edison, PG&E's lead, transmission planning and interconnection regulatory work at CAISO/FERC
Bill Peterson: Executive Vice President – Chief Credit Officer, New Resource Bank. Oversees lending with sustainability-oriented businesses including clean tech and green building. Long history in community banking and sustainability.
Mark Toney: Executive Director, The Utility Reform Network (TURN), Kellogg National Leadership Fellow and National Science Foundation Fellow
Mark Perutz: Partner, DBL Investors. Board of Directors, Revolution Foods and RallyPoint. Former Bay Area Equity Fund Manager, JPMorgan. Past work with: SolarCity, Tesla Motors, Primus Power, NexTracker, PowerLight, eMeter, Bentek, Interwoven, and Accenture.
John Kalb: Founder, EV Charging ProsBoard of Directors, Charge Across Town, City Car Share and California EV Alliance
Mike Harrigan: Senior Program Manager – EV Adoption & Infrastructure, Bay Area Climate Collaborative. Managed EV programs at City CarShare, NRG Energy, Coulomb Technologies, Atieva and Tesla Motors.
Strela Cervas: Co-Coordinator, Energy and Climate Justice Program, California Environmental Justice Alliance. Board of Directors and Former Organizer, Pilipino Workers' Center. Facilitates community trainings to make obscure energy topics more accessible.
Richard Lowenthal: Founder and Chief Technical Officer, ChargePoint. Startups: Lightera, Pipal Systems, Procket Networks. Past executive roles: Cisco, StrataCom, Stardent Computers, Convergent Technologies. Former Mayor, Cupertino, CA.
David Erickson: Public Utilities Regulatory Analyst, California Public Utilities Commission, Former Project Manager, Renewable Energy Secure Community Project
Ted Merendino: Business Development Manager, Stationary Energy Storage systems, Tesla Motors. B.S., USC Marshall School of Business.
Liz Yager: Manager of the Energy and Sustainability Division of the County of Sonoma; manages program areas of the Sonoma County Energy Independence Program, internal county sustainability initiatives, and the $8 million county utility budget.
David Worthington: Fleet Manager, County of Sonoma, CA – one of largest government plug-in electric vehicle fleets in US; listed in "Top 40 Government Green Fleets" and "100 Best Fleets in North America." Board member, East Bay Clean Cities Coalition.
David Maino: Associate Principal and Project Manager, Integral Group. Architectural engineer focusing on electrical engineering to design highly efficient electrical, lighting, and renewable energy systems for buildings.
Colin Miller: Program Manager, Bay Localize and Local Clean Energy Alliance. Worked with Clean Power, Healthy Communities conference; Greenlining Institute; Urban Habitat; Ella Baker Center for Human Rights; and Oakland Climate Action Coalition.
Entitled The Business of Local Energy Symposium, the event will "bring together clean tech entrepreneurs, utility staff, regulators, and other interested public officials to explore opportunities in the emerging Community Choice energy market and develop a plan for the future of distributed generation and community programs in California."
Sponsored by the Climate Protection Campaign, a nonprofit organization focused on climate change, the symposium is meant to stimulate the growth of Community Choice agencies as a market for Silicon Valley and other clean tech business start ups. The Climate Protection Campaign has been instrumental in promoting the Community Choice Energy model of local government utility agencies in the state of California. This model allows local government agencies or joint power authorities to buy and sell electricity without taking control of their local electrical grids, which remain under utility company ownership. Community Choice programs such as Sonoma Clean Power and Marin Clean Energy are seen as a vehicle to stimulate local development of solar, wind, biomass, and other renewable energy sources.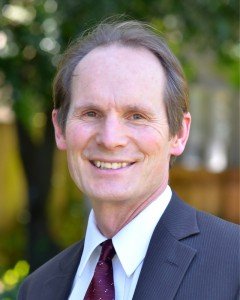 Barry Vesser
Chief Operating Officer
Barry joined The Climate Center in 2005 and has held positions as Deputy Director and Financial Officer. He currently leads The Climate Center's program and policy development and implementation teams. In 2018 Barry began working with a group of energy experts and advocates envisioning a more decentralized energy system that was clean, affordable, resilient, and equitable. He then championed the development of The Climate Center's Community Energy Resilience project, which has culminated in the creation of a new $170 million Community Energy Resilience investment program by the California Energy Commission in August of 2022.
Read full bio