By Bob Berwyn, Insideclimate News
---
Highlights
Tim Brodribb, a plant physiologist at the University of Tasmania, published a study that helps identify how trees succumb to heat and dryness
The study shows that if climate change continues to persist, most living trees will not be able to survive the warmer climate of the Earth in 40 years
Though other research has concluded that more carbon dioxide would result in more plant growth, the negative impacts of warming and drying are already outpacing the fertilization benefits of increased carbon dioxide.
Bridribb says the time for action is now:
"We're at a point where we can see the process, we can predict it. It's time to start making some noise about it. We can't afford to sit on our hands."
Since more droughts and higher temperatures are expected, forests globally will continue to be severely impacted with tree deaths
The decimation of forests would result in more carbon dioxide in the atmosphere, causing an increase in warming, as well as a loss of animal habitats
This new information could damper efforts to plant more trees as a method to sequester carbon since it may become too hot for seeds to sprout 
Trees that have survived climate changes and bug infestations will be important in creating new resilient forests
---
Implementing bold and equitable policies that will catalyze carbon sequestration through building healthy soils and restoring healthy habitats will be key to achieving carbon neutrality by 2030 and net negative emissions by 2035. Endorse The Climate Center's Climate-Safe California Platform today.
---
Read more: https://insideclimatenews.org/news/24042020/forest-trees-climate-change-deforestation?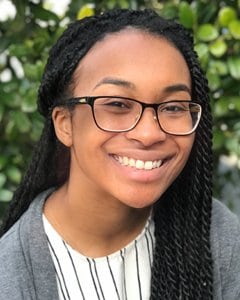 Nina Turner
Energy Programs and Communications Coordinator
Janina is a graduate of the Energy Management and Design program at Sonoma State University with experience in non-profits that specialize in sustainability and volunteerism.
Read full bio