by Barry Vesser, Deputy Director of The Climate Center
Sonoma Clean Power (SCP), the county's new not-for-profit electricity provider, has hired Nathanael Miksis as Director of Power Services and Procurement. I had a chance to interview Nathanael recently. Read on to learn about how Nathanael's background and experience help increase SCP's capacity.
Nathanael is an expert in the fields of electric energy markets and power grid operations.  He began his career at the New England Independent System Operator (ISO-NE), an organization that deals with the complexity of ensuring that the grid functions smoothly by balancing power supply with demand.  He also worked in PG&E's Energy Procurement group from 2010 to 2013.
 "What excites me about Sonoma Clean Power is that it's local and focused on excellence," said Nathanael. He added that his position enables him to manifest his long held values about community and renewable energy.
 So what does a typical day look like for Nathanael? He leads a collaborative team effort on resource planning and managing procurement and is the point person on risk management. He also negotiates with large energy providers and does load forecasting. 
 Nathanael defines really good procurement as "securing competitive rates and developing as much renewable energy as possible".  One way to do that is through programs like SCP's ProFit program (https://sonomacleanpower.org/profit/) which incentivizes businesses who are interested in selling a significant quantity of local renewable energy. This energy maximizes greenhouse gas reductions and contributes to local economic development, but it is expensive compared to large-scale solar, wind or hydroelectric, so Nathanael emphasizes that this power must be balanced by smart procurement to keep the cost to customers affordable and to position Sonoma Clean Power as a strong force for local renewable energy for the long-term.
 Another part of Nathanael's job is load forecasting – figuring out the right amount of power to have on order to meet customer demand.  He says that "the better we can forecast, the better we can manage risk."  It's not easy to do, as many variables affect power consumption, particularly the weather.  If it is hot for an extended period of time or there is a drought, this can affect prices in a real way.
 Currently, Constellation is Sonoma Clean Power's largest single electric service provider.  They schedule power and coordinate with the California Independent System Operator (CAISO).  Nathanael worked with the CAISO while he was at PG&E and he also has a good understanding of system operations from his time at ISO-NE. He believes that SCP may be able to eventually gain efficiencies by bringing some of these services in-house.
Nathanael is very optimistic about the new competitive service that SCP is providing to local residents and businesses.  He draws a parallel between what SCP is doing and a quote from Buckminster Fuller, "You never change things by fighting the existing reality. To change something, build a new model that makes the existing model obsolete."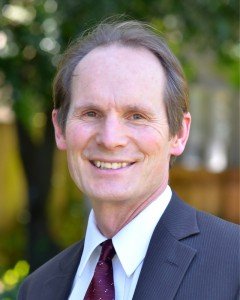 Barry Vesser
Chief Operating Officer
Barry Vesser is The Climate Center's Chief Operating Officer. He joined The Climate Center in 2005 and has held positions as Deputy Director and Financial Officer. Barry currently leads the program and policy development and implementation teams.
Read full bio