The Climate Center is conducting R & D for a new initiative for learning, building fellowship, and focusing action on effective climate solutions.
We seek 12 people willing to give candid feedback to participate in an exciting focus group.
If you would like to participate, please send an email that includes the following information:
Your name and phone number
Briefly, what you hope to offer to this focus group
To whatever extent you feel comfortable, information about yourself, including attributes such as gender, age, ethnicity, education, profession, etc., that might help us bring together participants with diverse backgrounds for this focus group
Confirmation that you are available on Saturday, April 22, 1:30 – 4:30, Santa Rosa, and your commitment to being there if selected.
We would appreciate receiving your email by Friday, March 31. Please email to Ann Hancock, ann@theclimatecenter.org.
Celebrate Earth Day with us and help create this exciting new initiative! Thank you for considering.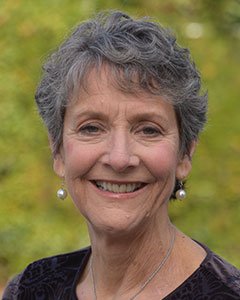 Ann Hancock
Co-Founder of The Climate Center
Ann co-founded The Climate Center in 2001. She has been a key leader in the rapid growth of Community Choice Energy, which now serves over 11 million Californians with 88 percent clean energy. Through her leadership, the organization built a strong core team that is focused on a theory of change that drives our mission. Ann holds a Master's degree in Public Health Administration and Planning from the University of California, Berkeley.
Read full bio