Bill McKibben, a world leader on climate protection, spoke at Sonoma State University on October 19. For me he proved the value of preaching to the choir. I came away completely inspired.
Highlights of what McKibben said:
The most important thing an individual can do is not be so much of an individual. It's not me, it's us. Movements are what change the systems that now have us emitting greenhouse gas and heating the earth.
Four to five per cent of the population, if engaged, are enough to turn things around.
There's nothing radical about what we're fighting for. Just the opposite. What's radical is the oil executive willing to forfeit the future for profit.
In the Democratic platform is a pledge that if Clinton becomes president there will be an emergency climate summit within the first 100 days of her administration.
The top action for California is to stop fracking.
More information with many links to McKibben's material: http://www.sonoma.edu/sustainablessu/mckibben.html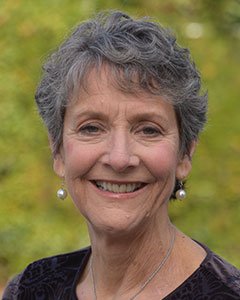 Ann Hancock
Co-Founder of The Climate Center
Ann co-founded The Climate Center in 2001. She has been a key leader in the rapid growth of Community Choice Energy, which now serves over 11 million Californians with 88 percent clean energy. Through her leadership, the organization built a strong core team that is focused on a theory of change that drives our mission. Ann holds a Master's degree in Public Health Administration and Planning from the University of California, Berkeley.
Read full bio