Did we get ya?
If you're laughing as hard as we are, perhaps you should consider a kind donation to keep the humor, innovation, and GHG reductions flowing.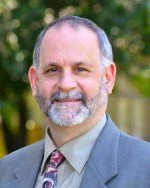 Woody Hastings
Phase Out Polluting Fuels Program Manager
Woody Hastings has served as The Climate Center's Energy Program Manager since 2010. He is an energy and environmental policy analyst, strategic planner, and community organizer with over thirty years of experience in the non-profit, governmental, and private sectors.
Read full bio