LAMayor.org
---
Highlights:
Mayor Eric Garcetti recently signed an Executive Directive, L.A.'s Green New Deal, which includes measures to:
Promote walking, bicycling and micro-mobility with a comprehensive Citywide network of active transportation corridors, including Class IV protected bike lanes, Class I paths along regional waterways, and Class III low-stress neighborhood bike improvements.  
Support Metro in the development of a Congestion Pricing pilot program.
Develop a series of bus and light rail infrastructure improvements — such as bus-only lanes, signal priority, and queue jumpers and accelerate the City's bus fleet target to be entirely zero-emission by 2028.
Encourage city pension boards to explore divesting from fossil fuel companies and investing in the green economy.
Mandate that all new construction, major upgrades, and retrofits of municipally-owned buildings demonstrate a pathway to carbon neutrality.
The Climate Center's rapid decarbonization campaign outlines a pathway to carbon neutrality by 2030 and becoming net carbon negative by 2035. The Climate Center supports several sustainable mobility measures similar to what Mayor Garcetti is endorsing.
---
Read More: https://www.lamayor.org/mayor-garcetti-launches-la%E2%80%99s-%E2%80%98decade-action%E2%80%99-fight-climate-crisis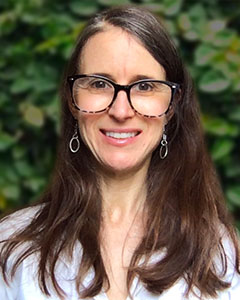 Stacey Meinzen
Communications Manager
Stacey Meinzen has nineteen years of experience as a communications and research professional.
Read full bio