SACRAMENTO — Today, Governor Newsom released his May budget revision — the "California Blueprint" — which outlines his administration's plans for spending California's $49 billion discretionary surplus. The plan includes $32 billion for climate initiatives over five years, including $16 billion to accelerate the transition to electric vehicles, $8 billion for clean energy, $970 million for clean, distributed energy and storage projects, and $768 million for nature-based solutions. Yesterday, Governor Newsom announced that $18.1 billion will be set aside for economic stimulus measures, including a proposed $11.5 billion in tax refunds to vehicle owners, $1.4 billion in utility debt relief, and $750 million for free public transit.
The state's final budget must be approved by the legislature by June 15. 
In response, The Climate Center CEO Ellie Cohen said:
"Governor Newsom's $32 billion investment in climate action is historic and sorely needed. We appreciate the governor's focus on supporting Californians struggling with rising energy costs, and applaud measures to relieve utility debt and provide free public transit. Still, we would have liked to see the governor's gas tax relief package targeted to the communities that need it most as opposed to all vehicle owners. The best way to protect Californians from volatile oil and gas prices is to invest in an equitable shift to clean energy, electric vehicles, and sustainable mobility — not subsidize gas-powered cars.
"Economists have repeatedly found that investing in equitable climate action today will save billions if not trillions of dollars in the years to come. Our lives are on the line, and not just in California. Governor Newsom must do everything in his power to invest in a climate-safe future for all."
The $32 billion for climate programs in the California Blueprint is a significant increase over the $22.5 billion proposed in the governor's January budget framework. Together with the $15 billion committed in September 2021, California's climate investments over the next five years now total $47 billion. 
In March, The Climate Center and the Microgrid Resources Coalition sent a letter to Governor Newsom and state lawmakers underscoring the need for a $1 billion investment in community energy resilience. Climate-driven power outages have already cost the state billions of dollars, leaving communities and small businesses vulnerable during extreme weather events. Now is the time for California to make serious investments in the development of locally-driven, community energy resilience strategies powered by clean generation technologies.
Vince Wiraatmadja, The Climate Center Government Affairs Manager, added:
"We applaud Governor Newsom's major investments in distributed energy resources, specifically through incentives for residential solar and storage with strong support for lower-income communities. These investments are key to addressing the energy outages faced by the state and will help make a clean, distributed, reliable, and equitable Grid for the Future a reality. 
"To maximize the impact of these investments, we encourage the administration and the legislature to invest in planning grants so that our communities can take advantage of the full potential of all clean distributed energy resources, including zero-emission vehicles that can act as batteries on wheels. Additionally, we strongly encourage the administration to house this program at the California Energy Commission (CEC) rather than the California Public Utilities Commission (CPUC) due to the CEC's expertise in deploying distributed energy resources."
The governor's budget revise comes as the California Air Resources Board (CARB) is finalizing its 2022 Scoping Plan, a policy blueprint that will guide California's climate and energy decisions for years to come. Experts and advocates have widely criticized the draft plan for its alarming lack of ambition, pointing out that Governor Newsom himself has directed CARB to accelerate the timeline for climate action in California. Despite this, CARB's current draft delays achieving carbon neutrality to 2045, calls for new fossil fuel project development, and relies on expensive and unproven engineered carbon capture technologies.
ENDS
Notes: 
The full budget is available here. 
Contact: Ryan Schleeter, Communications Director, The Climate Center: +1 (415) 342-2386, ryan@theclimatecenter.org 
About The Climate Center: 
The Climate Center is a climate and energy policy nonprofit working to rapidly reduce climate pollution at scale, starting in California. We are a think-tank, do-tank working to turn bold ideas into action for an equitable, climate-safe future. Our flagship Climate-Safe California campaign is a unique and comprehensive effort to make California the first state in the nation to reach carbon negative.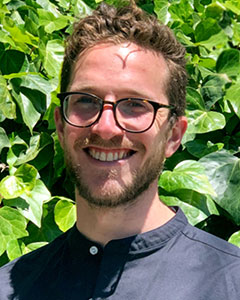 Ryan Schleeter
Communications Director
Ryan Schleeter (he/him/his) joined The Climate Center in 2021, bringing nearly a decade of experience in climate and environmental communications. As Communications Director, he leads The Climate Center's brand, message, content, and digital strategies, helping to grow the movement to secure a Climate-Safe California. 
Read full bio