by UN News
---
Highlights
A wide-ranging United Nations climate report shows that climate change is having a major effect on all aspects of the environment, as well as on the health and wellbeing of the global population.
The report, The World Meteorological Organization (WMO) Statement on the State of the Global Climate in 2019, which is led by the UN weather agency WMO, contains data from an extensive network of partners.
It documents physical signs of climate change – such as increasing land and ocean heat, accelerating sea-level rise and melting ice and the effects on socio-economic development, human health, migration and displacement, food security, and land and marine ecosystems.
UN chief António Guterres warned that the world is currently "way off track meeting either the 1.5°C or 2°C targets that the Paris Agreement calls for
the report confirms that 2019 was the second warmest year on record, and 2010-2019 was the warmest decade on record. Since the 1980s, each successive decade has been warmer than any preceding decade since 1850.
WMO Secretary-General Petteri Taalas said that there are good signs that we have started moving in the right direction. Last year emissions dropped in developed countries, despite the growing economy, so we have been to show that you can detach economic growth from emission growth. The bad news is that, in the rest of the world, emissions grew last year.
Climate impacts outlined in the report:

Heat: 2020 has seen the warmest January recorded so far, with many heat and fire records broken around the world
Dwindling ice: This winter there has been massive ice loss in the Arctic, Antarctica, and Greenland. Glaciers shrunk yet again, for the 32nd consecutive year.
Ocean climate impacts have included ocean heat, rising sea levels, the altering of ocean currents, melting floating ice shelves, and dramatic changes in marine ecosystems. The ocean has seen increased acidification and deoxygenation, with negative impacts on marine life, and the wellbeing of people who depend on ocean ecosystems. 
Unprecedented floods and droughts, leading to economic damages (for example, in the US, total economic losses from flooding were estimated at around $20 billion) and rising world hunger with over 820 million people were affected by hunger in 2018. 
Millions displaced by climate impacts: Worldwide, some 6.7 million people were displaced from their homes due to natural hazards 

Emissions goals: The UN chief called on all countries to demonstrate that emission cuts of 45 percent from 2010 levels are possible this decade, and that net-zero emissions will be achieved by the middle of the century.
Four priorities for COP26 were outlined by UN chief António Guterres:

More ambitious national climate plans that will keep global warming to 1.5 degrees above pre-industrial levels
Strategies to reach net-zero emissions by 2050
A comprehensive program of support for climate adaptation and resilience
Financing for a sustainable, green economy
---
The Climate Center's Rapid Decarbonization Campaign sets a goal that by 2025, California will have enacted the bold, accelerated policies required by science to double emissions reductions, accelerate drawdown, and secure resilient communities by 2030.
---
Read more: https://news.un.org/en/story/2020/03/1059061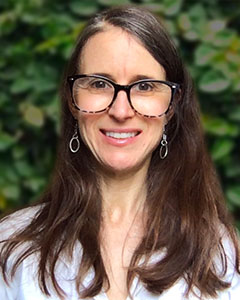 Stacey Meinzen
Communications Manager
Stacey Meinzen has nineteen years of experience as a communications and research professional.
Read full bio